Best Blueprint Gaming Slots

Get to know all about Blueprint Gaming, an incredible online slots gaming provider. We'll focus on the Blueprint Gaming slots collection and give you a taste of what to expect.
Blueprint Gaming is well-known for the high production standards of a top-tier company and the fluidity of its gaming. You can rely on the fact that slot games created by this developer are of the highest possible quality, including a plethora of entertaining features and fantastic themes for you to take pleasure in.
Most Successful Blueprint Gaming Online Slots
TED
There is a plethora of exciting content presented during the TED slot on Blueprint. This is a game that is packed with features, allowing players a wide variety of exciting ways to score winning combos thanks to its six basic game modifiers and five bonus rounds.
Buffalo Rising Megaways
The game Buffalo Rising was the one that truly set the bar for Megaways. Along with having mysterious symbols, the game provides players with up to 117,649 different chances to win. It was also one of the first slot machines to have growing multipliers in the free spins round, making it one of the pioneers in that regard.
Genie Jackpots Megaways
This riveting online slot game provides players with a plethora of additional features, some of which include extra wild and mystery symbols. The free spins bonus round in Genie Jackpots Megaways has even more elements, such as wilds that stay locked in place and more chances to win than the base game.
Eye of Horus
The classic slot machine Eye of Horus is one that many players will be familiar with from their experiences at land-based casinos. This video slot machine with ten paylines is famous for its expanding wild feature, and during the free spins bonus round, things become even more exciting since growing wilds allow symbols to be upgraded.
The online version of this slot game is quite popular. A follow-up game, Eye of Horus Megaways, was even developed because of it.
Fishin' Frenzy
Another one of Blueprint Gaming's slot machine games, this one has been around for a long time and has been successful in both the traditional and online gambling industries. The collection bonus in Fishin' Frenzy is the game's most noteworthy component, since it enables players to win rewards instantly. In addition to that, it features its own replica of Megaways.
Slots for Brand Names
Blueprint Gaming is home to one of the most engaging portfolios of branded online slots in the industry. The developer has put in a lot of effort to cultivate ties with powerful figures in the entertainment industry in order to generate some of the most memorable games that are based on movies and television series.
Mars Attacks: While the movie itself is considered a cult classic in the world of film, the slots game based on the film enjoys worldwide popularity. This game is ideal for fans of sci-fi movies as well as otherworldly creatures, as it has a wide variety of peculiar elements.
Sausage Party is a video slot machine that has 20 paylines and a total of 12 extra features, some of which include stacked wilds, guaranteed winnings, mystery symbols, and multiple different bonus games. The design team did an excellent job of re-creating the aesthetic of the film's first iteration, which had zany characters and a colorful aesthetic.
The episodes "Rick and Morty Megaways" and "Rick and Morty Wubba Lubba Dub Dub" in Rick and Morty: Blueprint each take us on an adventure that takes place in a different realm. Both of these video games are fantastic representations of the popular television program since they include both characters and locations from the show itself.
Blueprint's most successful brand extensions to date have been The Goonies and TED Megaways.
The Goonies is a slot game that has over a dozen different extra features, some of which include several free spin rounds, enormous symbols, pick-a-prize bonuses, wild reels, changing symbols, and plenty more. The TED Megaways slot machine has fewer bells and whistles, but it does provide a free spins bonus with growing multipliers and a minimum number of guaranteed Megaways.
Blueprint Gaming Provides Some of the Best Payout Slots
Blueprint gaming machines have a reputation for having payout rates that are at the lower end of the range overall. RTPs of about 95% to 96% are considered the industry norm. Nevertheless, several games provide returns that are lower than this. On the other hand, there are a few slot machines, such as Fortunes of Sparta and Fortunes of Ra, that offer payout percentages of 97 percent or more.
There are a good number of Blueprint slot machines that provide pretty large top winnings. Players that participate in Primal Megaways and Ted Megaways have the opportunity to earn 50,000x, although the maximum payout for other slots, such as Spinal Tap and The Goonies, is only 10,000x.
Takeover by the Gauselmann Group
Back in 2008, the Gauselmann Group, a sizable gaming giant with its headquarters in Germany, purchased Blueprint Gaming. This transaction undoubtedly cleared the way for the game developer to take on a far more important position in the gambling industries of both online and traditional brick-and-mortar establishments.
Pub Fruit Slot Machines by Blueprint Gaming
Although Blueprint Gaming is well known for its branded slot machines and Megaways, the Pub Fruit collection is another excellent series produced by this company and one that you should definitely check out.
What Does It Mean to Play Pub Fruit Slot Machines?
Games like TED Pub Fruit are made to seem identical to the slot machines that are often seen in public establishments, such as bars and pubs. They are clearly geared for players who want slots from a bygone era.
The Big Money Meter is the primary bonus feature in these kinds of slot machines, and it is where players may activate a wide variety of additional bonuses. It is possible to play Hi-Lo games, as well as games with multipliers, free spins, and other features, and there is also a cash ladder that gives out instant-win rewards.
A Portfolio That Covers A Lot Of Ground
Blueprint Gaming offers a broad appeal that appeals to players of all different sorts of slot games because of the variety of slot games that are accessible from Blueprint Gaming's roster.
Everyone may play the kinds of games they want to play while still feeling secure in the knowledge that the games' production quality, fairness, and entertainment value will always be assured. Players can enjoy precisely the kinds of games they want to play.
A Wide Range of Products Brought Together by Production of the Highest Quality
The games in Blueprint's portfolio range from those that are incredibly straightforward and straightforward to those that are highly innovative and complex. These games include those that display nothing but bars and crosses on the screen to those that feature bumper packages of bonus features and games.
The gameplay in each of them is always fluid, and you can count on a highly professional-quality production, and this is something they all have in common. This is of the utmost importance if you want a smooth and pleasurable experience, no matter what game you play or where you play it. This is true regardless of the environment in which you play the game.
The Megaways Slot Games from Blueprint
The primary reels that are shown on the screen of each Megaways slot game may display any combination of two, seven, or eight symbols at any one time. The more symbols that land, the more possible winnings there are in the game; in fact, hundreds of thousands of different methods to win might become active at any one time.
The Megaways gameplay feature made its debut for the very first time on Big Time Gaming's Dragon Born slot machine. As a result of the game's overwhelming popularity, Big Time Studios moved on to create further titles, including Extra Chili, White Rabbit, and Bonanza. After making that decision, the firm approached Blueprint Gaming about licensing Megaways, and they leaped at the chance.
The following are examples of some of Blueprint's top Megaways games:
Fishin' Frenzy Megaways
The Fishin' Frenzy Megaways slot machine is another one of Blueprint's products that followed in the footsteps of the Temple of Treasures when it was released.
It includes all the most well-known aspects of the title on which it is based that are geared towards anglers. Because of the Megaways mechanism, the probability of winning has significantly increased, and there are now 15,625 more possibilities to do so than before.
The Temple of Treasure Megaways
Treasure-Hoarding Temple Megaways is a slot machine with six reels and an incredible 117,649 different ways to win. This is a slot machine that has been developed to deliver a whole bundle of amusement, pleasure, and excitement, and it does so by providing a number of different opportunities for free spins as well as growing multipliers.
Mystery Spin Deluxe Megaways
The Mystery Spin Deluxe MegaWays game provides a comprehensive representation of the MegaWays format. This is bolstered even more by a plethora of twists that are exclusive to Blueprint, and it provides a massive 117,649 different ways to win.
The 'in sync' bonus is another element of the slot machine, and it may happen during any spin. When this occurs, at least two of the reels will fall on the same symbols, offering another chance to win in a game that is already brimming with options for you to fill your reward pot.
Why Should You Play Blueprint Slot Machines?
The selection of games that can be played on Blueprint is extensive, and more are being created all the time. The games have comedic elements, exciting plots, and fascinating topics, in addition to a plethora of fantastic bonus options and excellent winning possibilities.
There is no question that Blueprint has established a reputation for itself in the industry because of its dedication to pursuing innovation. With each new game they produce, the company has the goal of breaking new ground in the gaming industry.
The bonus games in Blueprint are, in general, where most of the game's unique potential may be found. This is true regarding some of the most intricate works that have been produced by the firm.
Frequently Asked Questions about Blueprint Gaming Slots
Was Megaways a creation of Blueprint Gaming?
You could get the impression that Blueprint Gaming came up with the idea of the Megaways concept, since they have released so many of their slots with the feature. However, Big Time Gaming was the one that came up with the idea for the Megaways mechanism.
What is the most played slot machine produced by Blueprint Gaming?
If we had to suggest just one of the incredible slot games that Blueprint Gaming has developed, it would be TED Megaways, but the developer has built hundreds of these games. This game has everything: it's based on a great movie series, it's packed with features, and it showcases the Megaways gameplay mechanism.
Are Gauselmann Group properties the owners of Blueprint?
There was a purchase of Blueprint Gaming by the Gauselmann Group in 2008.
Where is the headquarters of Blueprint Gaming located?
They have offices in Newark, which is in the United Kingdom, and Malta. On the other hand, slot machines developed by Blueprint Gaming may be played in several nations across the world.
Blueprint Gaming Casinos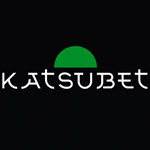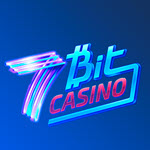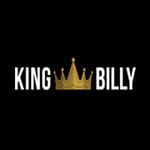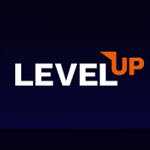 Level up Casino
25 Free Spins on Dig Dig DiggerT & C Apply