Mobile Casino Real Money USA – Best Mobile RTG Casino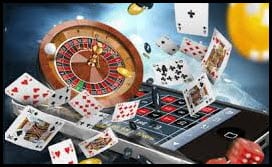 Modern advances in technology are responsible for lots of changes in just about everything that people do in a given day, not the least of which is how they access information through the internet. Instead of being chained to a desktop computer, people can now tap into numerous websites using mobile devices that are easily held in their hands. In a single moment, they can learn more about their banking and shopping history than they can in a five-minute perusal of their store receipts. Today, the benefits of on-the-go technology is ricocheting throughout the world in a number of industries, including online gambling.
Fans of casino games can now enjoy this pastime anywhere and any hour of the day or night. All they need is an internet connection and a portable device, such as a tablet or smartphone. Best of all, most online gambling establishments now offer accessibility for mobile casinos, giving players multiple opportunities to enjoy their favorite gaming titles in their quest for large jackpots, free spins, and match bonuses.
Leading software providers have all gotten into this niche with specialized software designed to promote mobile gaming on the go. Typically, each of these software companies offer multiple applications, each of which is compatible with specific operating systems as well as with more than one type of portable device. Game offerings in mobile casinos is generally diverse enough since you can find everything from video slots to table games. Wagering from a mobile device is easily accomplished thanks to modern technology.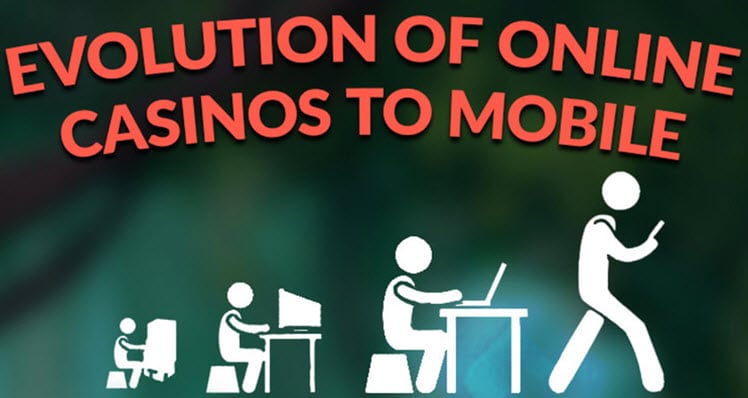 Apple Apps for Online Casinos
Mobile gaming runs smoothly with the iOS apps found at Apple's online store. Each app delivers high quality gameplay. As long as your location is not restricted from online gambling, you can easily download one of the available apps and begin to play.
Restrictions on Mobile Gambling
It is important to understand that if your country or state restricts you from gambling online, this restriction is going to be in place for mobile gaming as well as web-based gaming. This information is usually visible when you land at the online casino's home page.
How Mobile Casino Apps and Web Apps Differ
There isn't much of a difference between a web-based app and a mobile one for online casinos. You simply install an app that is specific to the type of device you intend to use. Everything else – registration, banking options, and game play – is the same.
Benefits of Playing Mobile Casino Games 
Obviously, the largest benefit attaching to playing casino games on your mobile device is the ability to do so no matter where you are. You can play for real money just as easily on a portable device as you can on a desktop computer. You avoid having to wait until you are back at home, allowing you to spend time with your family once you do arrive there. Plus, you can fill in the time you are waiting for the train or bus with an activity that is enjoyable. You may even win some money.
Gaming software operates just as well on mobile devices as it does on desktop computers. Game play is smooth and enjoyable. You still have access to gaming bonuses and promotions, and you may even receive special offers intended just for on-the-go players. Loyalty rewards are accessible to mobile players, giving you the opportunity to partake of special perks no matter where you are when you play.
Disadvantages of Playing Mobile Casino Games 
Every online casino has one or more disadvantages attached to it. Usually the advantages far outweigh these negative features, so players continue to flock to their virtual doors in search of on-the-go fun. Perhaps the biggest disadvantage is the poor game selection to be found at most mobile casinos. A second frustration arises when players discover they need to install a special app or software onto their mobile devices, despite the fact that this step typically takes up a small amount of time and resources.