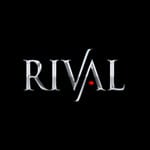 Rival Gaming dedicated itself to a full exploration of gaming software, ensuring its company a secure spot in the growing world of online casinos. Putting together a team of knowledgeable software developers and innovative graphic designers, the company created some of the most popular games and features enjoyed by players around the world today.
Playing at a Rival casino delivers an exciting time filled with clever graphics, familiar games, and lots of unique sounds. Each page offers easy navigation presented by clearly depicted titles identifying exactly where each particular link is going to take you. The layout of each website is simple enough with bold background colors and casino logos portrayed in prime spots. Rival casinos accept players from the USA, but you do need to check their list of country restrictions to make sure that your state hasn't set up a roadblock for you.
Rival's Casino Software
A short review of Rival's casino software shows you that the company is big on innovation and top-notch gaming. You should find each Rival website to offer user-friendly navigation, easy transitioning, and superior game play.
Rival Game Development
No matter which version of software you decide to use, the graphics, sound, and game play are all going to offer an exciting and rewarding time. Rival now relies on HTLM5 when game developing, so its entire suite of games delivers a superior experience, particularly when compared to older versions.
Graphics and More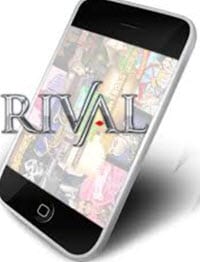 How realistic a game appears is essential to the level of enjoyment you experience. While winning is the most important facet of online gambling, it is nice to be able to have a good time while tempting fate. Rival software creates exceptional graphics in both 2D and 3D capabilities, providing clear and attractive presentations. Even after the animated part of your game kicks in, your graphics remain sharp and attractive.
Gaming sounds are realistic enough to fool you into thinking you are at a brick-and-mortar establishment. Of course, you know better than that, but it is pleasant to hear  sounds that seem appropriate while being pleasant to the ear.
Animation is successfully managed in Rival games, creating the appearance of true-to-life card dealing and reel spinning at all times. If you are fortunate enough to have a few chips move in your direction as you win a hand, the action takes place with a realistic movement and sound.
Fairness in Rival Games
Rival places a huge importance in guaranteeing fairness in game play. The company understands today's players prioritize a casino's reputation for delivering fairness in its gaming outcomes, so Rival implements a Random Number Generator to produce fair results in all of its games.
Security Protocols at Rival Casinos
Knowing that your financial information, deposits, and winnings are safe and secure makes a big difference in how you gamble. After all, wagering large amounts requires the confidence to entrust your online casino with your personal details as well as with your money. Rival utilizes 128-bit SSL technology to secure each player's financial details at all times. Rival's security protocol is known as Identiprint, a system that monitors every transaction using a unique fingerprinting system.
Supported Languages
In order to have the best experience while gambling online, it's important to make sure that the casino you choose supports the language you prefer to use. Rival casinos have the capability of delivering its games in eleven different languages. All Rival casinos have the option to choose the languages they wish to use, so you should check their websites prior to making your final choice.
Rival-powered Games
What would a casino be without a huge selection of games? You won't need to find that answer as long as you choose a Rival casino. Games are plentiful, reaching into the hundreds. Not only can you download the games within minutes, but you can also access them through a compatible browser. Best of all – Rival includes a chat feature in many of its games.
Load More
I-Slots
Most online casinos deliver a large collection of slots, and Rival casinos are no different. Players enjoy slots for their ability to provide interactive game play. Rival casinos typically include multi-video slots, 3-reel slots, and progressive jackpot slots, giving members the kind of options they prefer to have.
Table Games
If playing table games is the reason why you joined a Rival casino, you have access to plenty of them. Classic versions of roulette, craps, blackjack, and baccarat are available along with family titles for variations in table games.
Benefits of Joining Membership at a Rival Casino
Anyone who joins a casino powered by Rival software is going to be pleasantly surprised by the quality of game play. The company strives to keep its newest games superior to those offered by its competitors, so you can always expect the best from this company.
Fast Facts on Rival Casinos
• The Rival Software Company began in 2006.
• Games featured at Rival casinos can be downloaded or played through a web browser.
• Rival provides more than 200 games to the online casinos powered by its software.
• US gamblers are often welcomed at Rival casinos.
• Rival Software Company is currently a big player in online gambling venues.