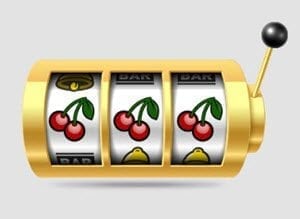 To Effectively Play Slot Machines: Facts from Fiction
There are many "self-proclaimed mind-blowing" slot machine strategies that are being propagated out there which have no proven results. As an ardent player, you need effective and practical solution that would help you get the most out of your slots machine gaming experience. This article draws on the expertise of experienced slots machine players to debunk you of those archaic strategies. Thereafter, it equips you with the latest and most productive slot machines industry tips on how to win big.
Load More
Fake Tips that Don't Work
The zig zag system Myth
This is a nonsensical strategy that entails critically looking at the reels with the intention of unravelling a pattern. This could be anything ranging from shapes such as finding the "V" or the "X" shape with the belief that such a slot machine has a higher probability of faster pay-outs. Truth is, whoever symbol you encounter on the reels is just a show as every spin is an independent event.
The Money Management Systems Fallacy
These systems are exploited with the intention of making the player appear as the winner but in real sense the casino is the biggest beneficiary. According to these money management systems, the player gets to set a winning goal. The trick is that setting such a goal at times would limit you on the amount that you lose when the machines are cold and thus quit when you are just around the corner.
6 Slot Machine Tips
Now that those ludicrous tips are out of your mind, you need to fill that space with helpful, practical and effective tips that to help embark on a new winning and enjoyment streak. Here are the top tips for a great kick-start:
Tip 1#: Have a fun approach
Let this be your primary objective. When you go in to the game with a lot expectations in terms of monetary, chances are you will most likely be frustrated if the win does not come sooner than expected. On the other hand, if your main objective is to enjoy the gaming experience, then those occasional wins shall not get the better of you.
Tip 2#: Consider joining the slots club.
One advantage with such clubs is that they have rebates, rewards and bonuses for their most loyal customers. Through a special membership card that is inserted into the machines, they keep track of the level of activity on your account. In the event that you hit a given limit, you are then given access to a number of special privileges that are only limited to a few. This might include but is not limited to 24/7 express customer support services, huge bonuses and many more.
Tip 3#: Stay Away from Airport Casinos
Airport slots are among the worst gambling destinations that one could ever hope to play at. You absolutely have few to no chances of winning at these sites since the systems are not just right, and nobody seems to be interested in bringing the situation to normalcy.
Tip 4#: Video Poker are Equally Promising
Video poker have a lot in common with slot machine games. Furthermore, the video poker payout percentages are relatively higher than their slot machines counterparts. Besides, you have the opportunity to horn your skills and improve your chances of winning every other time that you play.
Tip 5#: Take it slow
There are many slot machine players who can spin the reels as many as 600 times within an hour. Always remember that the more times you play, the more opportunity the casino gets of whittling away the whole of bankroll. Therefore, be prudent enough to know when it is time to walk away. Slow down; look around, if it is brick and mortar store, talk to those around you. Take a sip of your cold drink and refresh your mind your every now and then.
Tip 6#: Don't Bet with Everything You've Got
This rule is a simple and strategy that can sometimes evaporate from your head when you need it most. Therefore, have a proper budget that ensures there is a breakdown of your expenditure and that the areas not left out. This shall safeguard you such that when by chance you end losing, the whole world does not come crumbling down on you. It always awesome to be safe than the machines you are playing.