Wild.io No Deposit Bonus: Get 20 Free Spins Today!
Wild.io Casino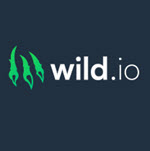 20 Free Spins
Wild.io Casino
License: Curacao
Banking: Bitcoin, Ethereum, Litecoin, Dogecoin, Bitcoin Cash, Tether Wallet
Software: BGaming, Betsoft, Endorphina, Belatra, Booming Games, Evolution Gaming, GameArt, KA Gaming, Mascot Gaming, Platipus Gaming, Pragmatic Play, Yggdrasil Gaming
---
In the ever-evolving world of online casinos, standing out is a challenge. Yet, every once in a while, a platform emerges that not only meets the gaming community's expectations but surpasses them. Enter Wild.io Casino, a beacon in the iGaming landscape.
Wild.io Casino has rapidly carved a niche, especially among crypto enthusiasts. With the digital currency trend on the rise, Wild.io has positioned itself as a leading crypto casino, offering players the thrill of gaming combined with the benefits of cryptocurrency. But what truly sets it apart?
Firstly, the sheer generosity of their bonuses is hard to overlook. Newcomers are greeted with a warm welcome and a tantalizing bonus that can go up to a staggering 10 BTC. And it doesn't stop there. The casino ensures that the players' journey, from the moment they sign up, is laden with rewards, free spins, and opportunities to boost their winnings. Such offers are a testament to the casino's generosity and a strategic move to ensure player loyalty and retention.
But bonuses alone don't define a casino's worth. The game selection at Wild.io is vast and varied, catering to slot aficionados and table game enthusiasts. With over 2,000 online slots and a curated selection of table games, boredom is not an option. The casino's commitment to quality and entertainment is evident in every title it hosts.
Moreover, the platform's user-centric approach shines through in its seamless user experience. Whether you're accessing Wild.io from a desktop or a mobile device, the interface is intuitive, ensuring that new and seasoned players can navigate easily.
Safety and trustworthiness are paramount in the online gaming world. Wild.io, licensed by Curacao and owned by Nonce Gaming N.V., ensures players can indulge in their favorite games without apprehension. Their commitment to transparency, fair play, and player security is unwavering.
So, Wild.io Casino is not just another name in the vast sea of online casinos. It's a brand that resonates with quality, trust, and an unparalleled gaming experience. As we delve deeper into this review, we'll uncover the facets that make Wild.io a top contender in 2023's iGaming Arena. So, is your next big win waiting at Wild.io? Let's find out.
First Impressions and User Experience
Regarding online casinos, first impressions can make or break a player's decision to sign up and play. A casino's website design, ease of navigation, and overall user experience are paramount in attracting and retaining players. Wild.io Casino, an emerging name in the online gambling scene, has garnered attention for its offerings. Let's delve deeper into this platform's user experience and first impressions.
Website Design and Layout
When you land on Wild.io Casino's homepage, you're greeted with a vibrant and dynamic design. The use of contrasting colors captures the player's attention. At the same time, the intuitive layout ensures that even newcomers can easily find their way around. The crisp graphics and animations add a touch of liveliness without being overwhelming.
One of the standout features of the design is its simplicity. While some online casinos bombard players with too much information, Wild.io strikes a balance by providing just enough details without cluttering the screen. The game categories are clearly labeled, and the search function allows players to quickly find their favorite games.
Mobile Compatibility
In today's digital age, mobile compatibility is no longer a luxury but a necessity. Recognizing this, Wild.io Casino has ensured its platform is fully optimized for mobile devices. Whether you're using a smartphone or a tablet, the website adjusts seamlessly to fit your screen.
For players on the go, this mobile optimization means they can enjoy their favorite games without any hitches. The touch-responsive design ensures smooth gameplay, and the loading times are impressively fast. Downloading additional apps is unnecessary; the website runs efficiently on most mobile browsers.
User Experience on Different Devices
Diversity is the name of the game when it comes to device compatibility. Wild.io Casino shines in this department by offering a consistent user experience across various devices. The transition is smooth whether you're playing on a desktop, laptop, tablet, or smartphone.
The website's responsive design ensures that all features are accessible regardless of the device. The game graphics remain sharp, and the sound quality is uncompromised. Moreover, the site's performance remains consistent, with minimal lag or glitches, ensuring players have an uninterrupted gaming session.
In summary, Wild.io Casino has made a commendable effort to ensure that players have a positive first impression and a satisfying user experience. From its visually appealing design to its device compatibility, the platform ticks most boxes players look for in an online casino. As the online gambling industry continues to evolve, platforms like Wild.io Casino set the standard for what players can expect in terms of user experience.
Game Selection and Quality
Regarding online casinos, the variety and quality of games play a pivotal role in determining the overall player experience. A diverse game selection caters to a wider audience. It ensures that players have a fresh and exciting experience every time they log in. Let's delve into the game selection and quality at Wild.io Casino.
Variety of Games
Wild.io Casino has made a significant mark by offering a vast collection of titles catering to slot enthusiasts and table game aficionados. The casino boasts over 2,000 online slot games, ensuring that slot lovers have a plethora of options to choose from. Whether you're in the mood for classic 3-reel slots, modern 5-reel video slots, or progressive jackpot slots with life-changing prizes, Wild.io has got you covered.
But the fun doesn't stop at slots. The casino also offers a selection of table games, albeit a smaller collection than its slots. Players can indulge in timeless classics like blackjack, roulette, and poker, each with multiple variants to keep the gameplay intriguing.
Software Providers
The backbone of any online casino is its software providers. These companies are responsible for developing the games, ensuring they run smoothly, and providing the thrilling graphics and sound effects players love. Wild.io Casino collaborates with some of the industry's top software providers, ensuring a high-quality gaming experience for its users.
While the exact names of these providers weren't explicitly mentioned in the sources, the sheer variety and quality of games suggest partnerships with leading industry names. These providers not only ensure that the games are of top-notch quality but also that they are fair. This fairness is often validated by independent testing agencies, ensuring that every spin of the reel or turn of a card is random and unbiased.
Live Casino
The thrill of a live casino is unmatched. It brings the glitz and glamour of a real casino to your screens. Wild.io Casino understands this allure and offers a live casino experience that rivals the real thing. Players can interact with real dealers, place bets in real-time, and even chat with other players from their homes.
Mobile Gaming
In today's fast-paced world, mobile compatibility is crucial. Players prefer to have their favorite games at their fingertips, ready to play whenever the mood strikes. Recognizing this trend, Wild.io Casino offers an exceptional mobile gaming experience. Whether accessed via a mobile browser or a dedicated app, players can expect smooth gameplay, crisp graphics, and all the features they love from the desktop version.
In essence, Wild.io Casino offers a comprehensive gaming experience catering to all players. Whether you're a casual gamer looking to spin the reels a few times or a seasoned pro hunting for the next big jackpot, Wild.io has something for everyone.
Bonuses and Promotions
In the dynamic realm of online casinos, the significance of bonuses and promotions cannot be overstated. They are powerful tools to attract new players and retain the existing ones. Wild.io Casino, has masterfully crafted a series of promotions that beckon players to its virtual doors. Let's dive deeper into the intricacies of these offers.
Welcome Bonuses
Every player's journey at Wild.io Casino starts on a high note, thanks to their lavish Welcome Package. This is not just a one-time offer but a series of rewards spread across the initial four deposits:
First Deposit: The casino sets the tone right with the first deposit. Players can earn up to a 120% bonus, complemented by 100 free spins. The exact bonus percentage and the number of spins are tiered to the deposit amount. For instance, a deposit between $20 and $99 fetches a 100% bonus and 100 free spins. On the other hand, high rollers depositing $500 or more can enjoy a 120% bonus and 75 premium free spins.
Second Deposit: The momentum continues with potential rewards of up to a 110% bonus on the second deposit. The tiered structure remains, with varying bonuses and free spins based on the deposit amount. spinsThe highlight here is the 110% bonus for deposits of $500 or more, accompanied by 50 free Spins.
Third Deposit: By the third deposit, players are well-acquainted with the generosity of Wild.io. This time, they can earn up to a 125% bonus. The tiered rewards continue, ensuring every player gets a piece of the pie regardless of their deposit amount.
Fourth Deposit: The finale of the welcome package is as grand as its beginning. Players can earn up to a 125% bonus on their fourth deposit. The tiered structure ensures that both casual players and high rollers have something to look forward to.
Ongoing Promotions
The allure of Wild.io doesn't wane after the initial welcome. The casino ensures a steady stream of promotions to keep players engaged. The Daily Bonus is a prime example of this commitment. Players can claim a reload bonus of up to 50% every day. The exact percentage varies based on the deposit amount, ranging from a modest 10% to a whopping 50%.
But that's not all. Wild.io spices things up with Free Spins, available twice daily. Players can earn many free spins by using specific bonus codes during deposits. These spins can be used on a curated list of games, ensuring players always have something new to explore.
Wild.io rolls out the red carpet for the elite players with its VIP Free Spins. These spins, priced at a premium, can be used on select slots, offering players a chance to win big.
Therefore, Wild.io Casino has meticulously crafted its bonuses and promotions. From the newbies to the seasoned players, there's a reward for everyone. With such enticing offers on the table, it's clear why Wild.io is the casino of choice for many.
Security and Fair Play
In online casinos' vast and thrilling world, players often find themselves immersed in the excitement of games, promotions, and potential winnings. However, the foundation of any great gaming experience lies in the assurance of security and fair play. Without these pillars, the allure of online gaming can quickly turn into a nightmare. Let's delve into the crucial security and fair play aspects that every player should know when choosing an online casino.
Licensing and Regulation
The world of online casinos is complex, and amidst this complexity, regulatory compliance stands as the beacon of player protection. Various governmental and independent bodies oversee and regulate the operations of online gambling platforms. These regulators establish rigorous standards that casinos must adhere to, ensuring fair play and security.
Entities such as the United Kingdom Gambling Commission (UKGC), the Malta Gaming Authority (MGA), and the Gibraltar Gambling Commission play pivotal roles in this domain. Their primary task is to monitor and license online casinos, ensuring they operate within legal boundaries. The presence of such regulatory bodies not only legitimizes the casinos but also instills a level of trust among players. Moreover, to be considered among the most protected, a casino must possess valid licenses issued by these reputable regulatory bodies. These licenses are a testament to the casino's commitment to fair and responsible gambling and financial transparency.
Secure Payment Methods
The digital realm of online casinos demands heightened security, especially regarding financial transactions. Players entrust their hard-earned money to these platforms and ensuring secure payment methods becomes paramount.
Online casinos employ advanced encryption protocols, often utilizing Secure Sockets Layer (SSL) technology. This technology encrypts the data between players and the casino, making it nearly impossible for cybercriminals to intercept or decipher sensitive information. Furthermore, reputable online casinos collaborate with well-known payment processors like PayPal, Visa, and Mastercard. These processors have security measures, adding an extra layer of protection during transactions. Additionally, the most secure online casinos offer various banking options, from e-wallets to prepaid cards and bank transfers, allowing players to choose methods that best suit their security requirements.
Data Protection
In today's digital age, data has become both valuable and vulnerable. Robust data protection measures are imperative for online casinos to ensure the safety and confidentiality of player information. Online casinos prioritize protecting players' personal and financial data, including sensitive information such as names, addresses, and payment details. Employing state-of-the-art encryption technology, the best online casinos secure this data from unauthorized access. Encryption protocols, such as SSL, are essential to encrypt data both in transit and at rest.
Fair Gaming Practices and Anti-Fraud Measures
Fair gaming practices are at the heart of a player's trust in an online casino. Players must be assured that their games are not rigged and offer a genuine chance of winning. Independent bodies establish this trust through regular audits and testing of games. Additionally, anti-fraud measures are crucial to prevent malicious activities, ensuring that players can enjoy their gaming experience without concerns.
So, while the allure of online casinos lies in the games, promotions, and potential winnings, the foundation of a great gaming experience is built on the pillars of security and fair play. Players should prioritize these aspects when choosing an online casino to ensure a safe and enjoyable gaming journey.
Payment Methods and Withdrawal
With online casinos, the ability to deposit and withdraw funds efficiently is paramount. As the digital landscape evolves, so do the methods available for transactions, each bringing its unique set of advantages and considerations. This section delves deep into the various payment methods available, ensuring you comprehensively understand each.
Deposit Options
The thrill of online gaming begins with a simple deposit. Here are the most prevalent methods:
Credit/Debit Cards: Mastercard and Visa, among others, have been stalwarts in the online transaction world. Their widespread acceptance and robust security measures make them a preferred choice for many. Banks backing these cards often have stringent security protocols, ensuring your funds and personal data remain secure. Additionally, the insurance policies associated with credit cards provide an added layer of protection, ensuring that refunds, if needed, are easily accessible.
E-Wallets: The digital age has given rise to electronic wallets like PayPal, Neteller, and Skrill. These platforms offer unparalleled convenience, allowing for instantaneous deposits. Their user-friendly interfaces and top-notch security features make them a favorite among the younger players.
Cryptocurrencies: The meteoric rise of digital currencies, led by Bitcoin, has reshaped the online transaction landscape. Cryptocurrencies offer speed and anonymity, making them an attractive option for those wary of traditional banking systems. Litecoin, Ethereum, and Ripple XRP have also emerged as popular choices, each offering unique features.
Withdrawal Procedures
While depositing funds is straightforward, withdrawing your winnings is where the rubber meets the road. Here's a closer look at the withdrawal procedures for the top methods:
Credit/Debit Cards: While secure, these traditional methods are not the fastest regarding withdrawals. Transactions can take anywhere from 7 to 14 working days. However, the wait is often justified by their higher withdrawal limits, especially compared to e-wallets.
E-Wallets: Speed is the name of the game with e-wallets. Platforms like Neteller and Skrill often process withdrawals almost instantly, ensuring players can access their winnings without delay. However, it's essential to be aware of the withdrawal limits, which can be restrictive for high-rollers.
Cryptocurrencies: In the realm of online casinos, cryptocurrencies are revolutionizing withdrawals. With their decentralized nature, transactions are swift and often processed within hours. Moreover, the absence of intermediaries ensures that fees are minimal, if not entirely absent.
The choice of payment method can significantly impact your online gaming experience. While traditionalists might lean towards credit/debit cards, the tech-savvy might opt for e-wallets or cryptocurrencies. It's essential to weigh the pros and cons of each method, considering factors like speed, security, fees, and withdrawal limits. By doing so, you can ensure a seamless gaming experience where the focus remains on the thrill of the game rather than the logistics of transactions.
Customer Support and Service
In the dynamic world of online casinos, the true mettle of a platform is often tested not just by the games it offers or the bonuses it showers but by the robustness of its customer support. Wild.io Casino, a rising star in the crypto casino space, understands this all too well. Let's take a comprehensive look at their customer support infrastructure.
Communication Channels
Every player is unique, and so are their queries. Wild.io Casino offers a bouquet of communication channels to cater to the diverse needs of its players:
Email Support: Ideal for players who have detailed queries or need to share documents, the email support system ensures that every query gets a ticket, ensuring traceability. This method, while not as instant as others, provides a record of communication that can be referred to in the future.
Live Chat: The go-to option for most modern players, live chat offers real-time solutions. Whether you're stuck in a game, facing deposit issues, or just need clarity on a bonus offer, the live chat feature ensures you're never more than a few clicks away from expert help.
Response Time and Quality
In the digital age, time is of the essence. Wild.io Casino's support infrastructure is built for speed:
Swift Responses: Players can expect almost instantaneous replies on live chat. At the same time, emails are typically addressed within a few hours, ensuring no issue remains unresolved.
Expert Team: The support representatives at Wild.io are trained in customer service and well-versed in the nuances of the platform, games, and crypto landscape. This ensures that players get accurate and actionable solutions.
Feedback Mechanism: Wild.io Casino has a structured feedback mechanism where players can rate their interactions with the support team. This data is then used to continually train and improve the support team.
Player Feedback and Testimonials
The voice of the players is the true testament to the efficacy of a casino's support system:
Rave Reviews: A cursory glance at online forums and review sites showcases a plethora of positive feedback. Players often highlight the support staff's professionalism, patience, and expertise.
Constructive Feedback: No system is perfect, and Wild.io Casino's support is no exception. Some players have provided constructive feedback, pointing out areas of potential improvement. What's commendable is the casino's proactive approach to such feedback, often engaging with players to delve deeper into their concerns.
Continuous Engagement: Beyond problem resolution, Wild.io Casino's support team engages with players to gather insights and feedback on new features and understand the evolving needs of the player community.
So, the customer support and service at Wild.io Casino are not just functional but exemplary. They serve as a beacon, showcasing the platform's unwavering commitment to its players. From multiple communication channels to a well-trained team, from swift response times to a feedback-driven approach, Wild.io Casino's support infrastructure is a testament to its player-first philosophy.
Final Verdict
After an in-depth analysis of Wild.io Casino, it's time to draw some conclusions. The online casino industry is vast, with numerous platforms vying for players' attention. Amidst this competition, Wild.io Casino has managed to carve a niche, and here's our final take on it.
Pros
Generous Bonuses: One of the standout features of Wild.io Casino is its attractive bonus system. The no-deposit bonus, in particular, is a testament to the casino's commitment to offering value to its players. While no deposit bonuses are common in the industry, their terms and conditions can sometimes be restrictive. Wild.io Casino, however, has struck a balance by providing a generous and fair bonus. The wagering requirements, while present, are reasonable and in line with industry standards.
Diverse Game Selection: The variety of games available at Wild.io Casino ensures that players of all preferences have something to look forward to. Whether you're a fan of slots, table games, or live casino experiences, Wild.io has got you covered.
Multiple Banking Methods: The availability of multiple banking methods is a boon for players, offering both convenience and flexibility. This feature is particularly beneficial for international players with specific banking preferences.
Two Live Casino Studios: For those who crave the thrill of a live casino, Wild.io doesn't disappoint. With two live casino studios, players can immerse themselves in a real-time gaming experience as close to the real thing.
Cons
Wagering Requirements: While the wagering requirements at Wild.io Casino are reasonable, players need to be aware of them. Understanding how they work to make the most of the bonuses is essential. For instance, not all games contribute equally to the wagering requirements. This means players must strategize and choose games to help them meet these requirements faster.
Potential for Misunderstandings: As with any online platform, there's always a potential for misunderstandings. Players must read and understand the terms and conditions associated with bonuses and promotions. This will ensure they comply with the rules and avoid potential pitfalls.
Tips for Players
Always play games that contribute the most towards meeting the wagering requirements. This strategy will help you meet the requirements faster and maximize your chances of converting bonus winnings into cash.
Manage your funds wisely. Proper money management can increase your chances of meeting the wagering requirements and enjoying prolonged gameplay.
In conclusion, Wild.io Casino has a lot to offer. Its strengths are its generous bonuses, diverse game selection, and user-friendly interface. While there are areas that players need to be cautious about, such as the wagering requirements, the overall experience is positive. If you're looking for a platform that combines fun with fairness, Wild.io Casino might be the place for your next big win.