Mr Vegas Slot Review: Play Game For Free in Demo Mode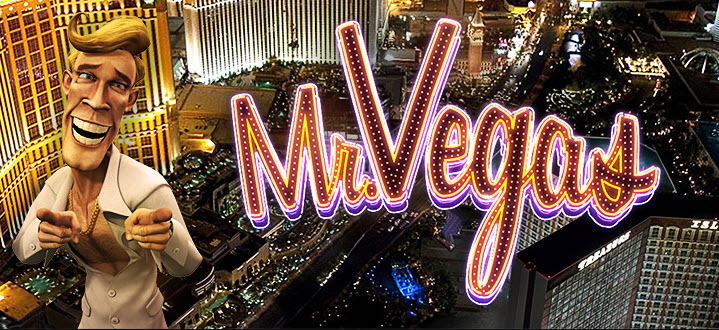 Slot Data
The Slot's name is Mr. Vegas and the Software provider is Betsoft. The game has five (5) Reels and thirty (30) paylines. The Top Win is 119700.
Volatility: Medium volatility
RTP: 93.600 percent.
Minimum Bet (all lines covered): 0.02 EUR (GBP)
Maximum Bet: 150 EUR (GBP)
The game features are Bonus Game, Medium volatility, Wild Symbol, 5 Reels, and Free Spins.
Themes include Countries / Travel and High Life / Luxury.
Game Available in Great Britain?
The game is not available in Great Britain.
Mr Vegas Slot is powered by Betsoft, and it's available for you to play for free in fun mode. Check out its free spins offers, top deposit bonuses, and no deposit bonuses.
Are you one of the many people who can't afford to visit Las Vegas but yet enjoy playing slot machines? Why not try out the free Betsoft games at slotstemple.com to get a feel for the casino? All of the games on our website may be played online on your PC, mobile device, or tablet, and they are compatible with both iOS and Android. There are many games to pick from, and you will not have to take out your wallet because they are all free. To enjoy the huge range of slots available to play right now, all you need is a stable internet connection.
Mr. Vegas
This is undoubtedly a game for people who want the Vegas feel without the price tag. This is a bold Betsoft slot machine game that is both flashy and corny, and it will whisk you away from your everyday life and into the world of high-stakes gambling.
Viva Mr. Vegas
The game takes place on the Las Vegas Strip, where the protagonist, Mr. Vegas, strives to earn vast sums of money and pretends to live a very hedonistic lifestyle. The fact that it has an excellent international popularity is due to its caricature lifestyle. Who does not fantasize about champagne and all that Vegas has to offer? Play blackjack, roulette, and the big wheel at the Las Vegas casino. The amazing images and animation instantly transport you there, making this a truly immersive experience.
Taking Part in the Game
Mr. Vegas is a slot game with five reels and 30 paylines, as well as a progressive jackpot, which is a very normal design for a slot game. When putting your bets, you have the option of selecting from a variety of values. Each payline can have a maximum of five coins. You can bet up to 150 coins at any given moment, which may be entertaining and appropriate given that you are testing out this game for free! Unlike other slots, this one does not feature any wild cards, multipliers, or scatter symbols to make the game more difficult to play.
Bonuses And Free Spins
You will be allowed to play the roulette bonus feature if Mr. Vegas appears on the first, third, and fifth reels at the same moment. Mr. Vegas will pick numbers from the roulette table in typical Las Vegas fashion. This bonus game will almost certainly result in a win. You will be taken to the money wheel jackpot if you spin five symbols with a pizza slice icon in the corner. You can spin the wheel for a chance to win big.
Bonus rounds, free spins, and free credits can all be won. When dice symbols appear on the first, second, and third reels, a free spin round is triggered. The number of spins awarded is determined by the number on the dice. Three or more one-armed bandits on the screen trigger a minimum slots bonus.
Play this game for free on the website and explore additional games that will transport you to Las Vegas casinos without spending a dime.
Mr. Vegas is a trademark and a license owned by Betsoft. Betsoft does not endorse this website.
Click here if you'd like to go to a real money casino website run by a third-party partner. Although we make every effort to match games with casinos that offer them, we recommend that you double-check the slot content on the casino's website before depositing or signing up.