Best WMS Gaming Slot Machines for Free!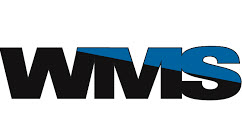 WMS Casinos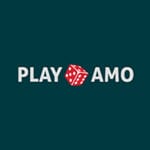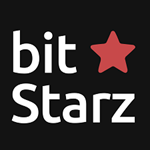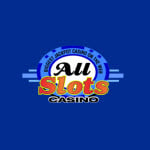 ---
An Overview of WMS Casino Gaming Software
Do you know about WMS Industries? If no, it is not too late to find out. The company is a software provider for offline and virtual casinos.
WMS was established in 1943 by Harry E. Williams. At that time, the company's full name was Williams Manufacturing Company.
Arcades and Pinball
WMS kicked off with the manufacture of the pinball machine. Do you happen to know? William created the "tilt" system that today's pinball machines use.
In the 70s, the brand ventured into arcade games. These games were operated with coin machines. At that point, they created arcade titles like Robotron and Paddle Ball.
In 1987, the company changed its name to WMS industries. It was the same time that they went public on the New York Stock Exchange (NYSE). Thus, they become a publicly traded and owned entity.
In the following year, another groundbreaking event happened. WMS acquired Bally/Midway. The Midway acquisition was a natural course since WMS had a hand at arcade and pinball machines. Midway is famous for creating the most well-liked games today like NFL Blitz, Mortal Kombat, and many others.
Bally's acquisition was an untypical path. But when they got into the betting industry in 1994 with their foremost slot machines, it became less untypical.
Pinball to Slots
The pinball's business arc closed in 1999. But the WMS continued to optimize the gambling side.
At the turn of the century, the brand introduced its independent participation slot series. The series became a super-hit. Due to that success, WMS licenses other participation series like Wizard of Oz, Men in Black, and many others.
Are you wondering what participation means? According to John Robinson in Casino City Times, a "participation slot is a slot in which the manufacturer gets a portion of the win from the machine. Wide-area progressive like Wheel of Fortune is a participation slot. Sometimes slot based on a hot theme will also be available only on a participation basis as opposed to being offered for outright sale."
The WMS began to launch its first mobile/ handheld game in 2011. But the brand didn't entirely focus on mobile and online betting until 2012. They partnered with several gambling websites like Unibet to get their games online.
Acquisition and Subsidiary
In 2013, the WMS industries became a subordinate company under the Scientific Games for one point five million dollars. In any case, the shareholders received twenty-six dollars per share.
There are several other subsidiary companies of the Scientific Games too. They range from Bally to Shuffle Master. Since November 2017, the NYX Gaming Group has also joined the subsidiary list. The Scientific Games had purchased the NYX from the "Stars Group" for $69 million.
Due to these subsidiaries and acquisitions, prospective bettors will have slews of slots to select from when they play at a WMS-operated casino.
Slot Titles
One of WMS's unique selling points is that they fixate on slot games.
Here are a few titles that you would encounter in any WMS casino software. Note that you can access some titles both offline and online. But for the others, you may have to make a choice. So let's look at them.
Laredo.
Johnny Cash.
Mad Men.
Nordic Spirit.
Pirate Ship.
Empire.
Quick Shot.
Alice Adventure
Wizard of Oz.
If you also see titles like Gold Fish or Buffalo, rest assured that they are sassy collections from WMS games.
Compatibility
Are you unsure of whether you can operate WMS games from your cell phone? Not to worry. The WMS brand has adopted what is known as "HTML 5 Programming" since 2013. It will allow every player to play WMS-optimized games from their cell phone, laptop, desktop, and other devices.
Certification
WMS's website doesn't indicate whether they have a certification or license. But according to the Latest Casino Bonuses website, they have an Alderney certification.
Alderney has one of the most stringent requirements that gambling operators must adhere to before obtaining certification.
Final Thoughts
WMS has remarkable slot collections that will raise your spirit for an hour or more.
The best part of it is that once you find your favorite games, you can play them both online and offline. If I were you, I would give it a shot.