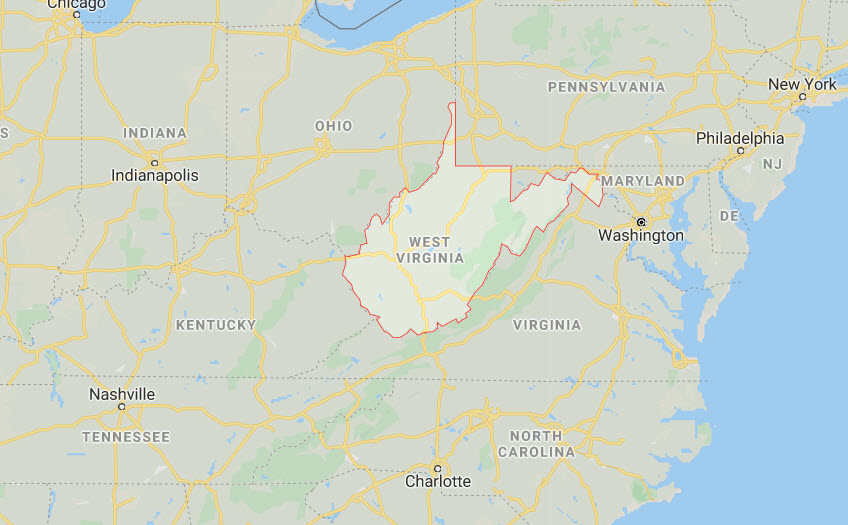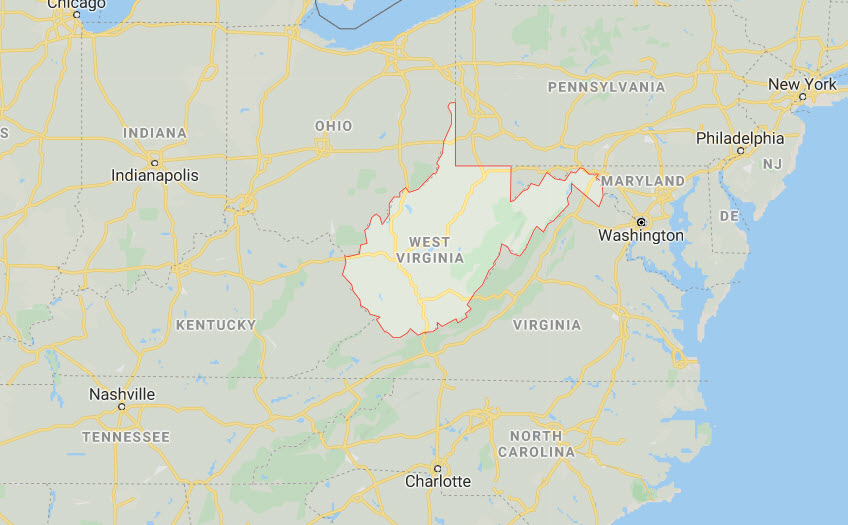 West Virginia Gambling
West Virginia has 5 big gambling facilities offering different gambling choices ranging from VLTs to casino poker. All gambling terminals are required to have 80%-95% return-to-player gaming titles.
Gambling in West Virginia is covered by West Virginia Code, Section 61-10. The current regulations prohibit West Virginia residents from taking part in many unlicensed gaming titles with real money involved, but the list doesn't mention gaming titles that are played over the internet. As a result, it's impossible to tell whether this list should be applied to e-gambling scenarios. So far no players have been prosecuted, so no court interpretation could help us shed some light on this issue.
West Virginia Gambling clubs
West Virginia has five large gambling facilities that offer Video Lottery Terminals and classic table gaming titles, such as craps, roulette, blackjack, and casino poker. These facilities can be found in White Sulphur Springs (The Casino Club at The Greenbrier), Ranson (Hollywood Casino at Charles Town Races), New Cumberland (Mountaineer Casino Racetrack & Resort), Cross Lanes (Mardi Gras West Virginia Casino Resort), and Wheeling (Wheeling Island Hotel-Casino-Racetrack). As mentioned above, Video Lottery Terminals can also be operated by both bars and fraternity organizations with the former taking up to five terminals and the latter taking up to ten terminals. All terminals are required to have 80%-95% return-to-player gaming titles. There is no requirement for the enforcement of the bet size limit in West Virginia gambling clubs. Recently, West Virginia passed a law enabling e-gambling with the pioneer websites expected to go live in 2020. Nonetheless, using offshore websites to gamble with still be categorized as an offense.
West Virginia Poker
All gambling houses in West Virginia operate live poker rooms with the only difference manifesting in their different sizes. Mardi Gras Casino West Virginia has 24 tables and Hollywood Casino at Charles Town Races has16 tables. Mountaineer Casino, Wheeling Island Casino, and The Greenbrier have 14, 9 and 2 tables respectively.
Cash game action is very Hold'em-centric, with most tables running $1/$2 or $2/$5 No-Limit Hold'em or $3/$6 Limit Hold'em. The largest poker rooms host multiple Hold'em tournaments every week, with the buy-ins ranging from $55 to $135.
West Virginia recently passed an e-gambling bill, and the first internet poker rooms are expected to become available in the first half of 2020. Playing on offshore sites is prohibited and is considered a misdemeanor.
West Virginia Sports Betting
Sports betting has legally permitted in West Virginia since May 2018. Since then, all the local sportsbooks have launched land-based sportsbooks in cooperation with well-established betting companies.
As mentioned above, the first license went to Penn National, the owners of Hollywood Casino at Charles Town Races. The online version of this sportsbook was launched in cooperation with William Hill and is known as Hollywood Sportsbook.
The second license went to FanDuel and The Greenbrier. This sportsbook is available online as FanDuel Sportsbook at The Greenbrier.
The two Delaware North Gambling clubs, Mardi Gras Casino and Wheeling Island Hotel-Casino-Racetrack, also launched land-based sportsbooks by the end of the year, but they were forced to stop taking bets due to a dispute with their service provider. but lucky, the online platform tied to these gambling establishments, is still online, but its customers won't be able to deposit or place any bets until the legal problems are resolved.
The Mountaineer Casino Resort was the last West Virginia gambling establishment to launch a land-based sportsbook. Its customers can place bets online via the Mountaineer Sportsbook, which is operated in cooperation with William Hill.
Also, West Virginia residents are free to engage in on-track and off-track horse race betting. This form of gambling is also available online via popular US-facing platforms, such as TVG, XpressBet, and TwinSpires.
West Virginia Daily Fantasy Sports
DFS contests are considered legal in West Virginia. In 2016, West Virginia Attorney General Patrick Morrisey declared that such gaming titles do not meet the state's threshold of gambling because of the amount of skill required from the players. In 2017, West Virginia lawmakers also introduced a bill designed to further clarify the legal status of DFS contests. The bill designated HB 2751, ended up being passed to the House Judiciary Committee, but no further action was taken.
As it stands, all the popular DFS platforms, including DraftKings, FanDuel, and Yahoo Sports, are available to West Virginia residents.
West Virginia Lotteries
West Virginia lottery offers the following draw gaming titles: Powerball, Lotto America, Mega Millions, Daily 3, Daily 4, Cash 25, and Keno. It also offers scratch gaming titles and operates the VLTs which are available across the entire state. All lottery tickets have to be purchased from land-based retailers, as the lottery isn't authorized to sell tickets online. The official lottery website is for information purposes only.
West Virginia Bingo
Bingo gaming titles in West Virginia can be hosted by charities and public organizations. Also, commercial bingo is available at the local gambling establishments. Legal internet bingo is currently unavailable and it's questionable whether any of the gambling clubs will launch dedicated bingo sites once iGaming goes online in West Virginia. Playing on offshore bingo sites is illegal and constitutes a misdemeanor.