Maryland Codes Regulating Gambling Pursuits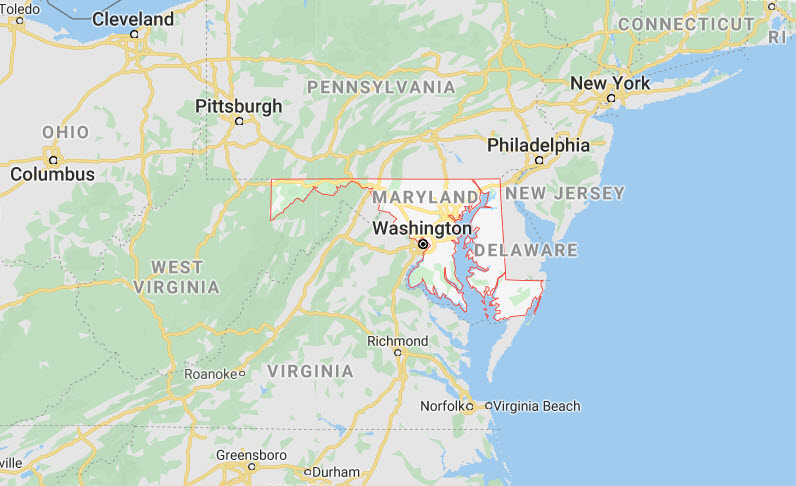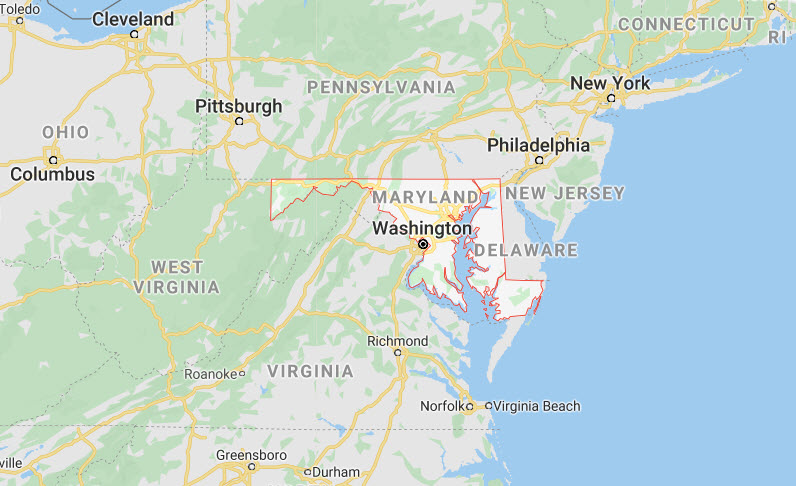 What you should know about Gambling in the State
The legal gambling age that must be attained is 21
Online gambling is currently not legal in the state
Land-based casinos, charitable gaming and lottery betting are allowed
Over the years, Maryland has prohibited any form of gambling activity, the horse and dog cart betting were the only exceptions.
With this so many things have changed regarding the land-based gambling option and some other casino resort. As we speak, there are lots of gambling establishment in Maryland and different casino games has now been legalized. There is every possibility that the state might widen its horizon and make provision for online gambling.
Talking about gambling regulation, Maryland can be said to be one of the American states that are highly unique. Being a Southern state, most people consider it as being conservative regard the laws that govern gambling in the state. As recent legislation has been made, the stereotypical view no longer applicable. The state can now clearly differentiate what constitutes betting and gambling. Gambling online in Maryland can be considered as illegal and it can attract grave repercussions.
As we speak, the state allows some form of gambling such as charitable bingo, daily fantasy sport, racebook bets, raffles, and the land-based casino. The state is still in the process of coming up with new laws for the sports betting and poker. The process of making the online poker legal seems very low. What Maryland is trying to do is to ensure all the gambling revenue is generated right within the state, it will not be ideal to lose player and Money to the neighboring states that have a clean defined law towards gambling.
The Legal Status of Land-Based Casinos & Online Casino in Maryland
Some states in the United States have achieved great success in the gambling industry, the states include New Jersey, Delaware, Pennsylvania. Maryland is still trying to catch up with the level this state has attained. The moment these states were able to open their borders, they have witnessed tremendous progress and generated great revenue. Other states such as New York and California are trying to discuss some possible changes, so Maryland might probably come up with similar decisions.
Legislation made about what constitutes the legality and the illegality of gambling is quite clear. Gambling is defined as "wagering of any manner so that you will be able to get something of value". When talking about the dog and horse race tracks, Maryland already built a strong reputation. The residents are only given the chance to bet on the races. The other forms of betting that are allowed include the satellite simulcast and intertrack, pari-mutuel betting.
Land-Based Gambling in Maryland
Maryland legislation on gambling now seems favorable to the players and gambling activities. Even though it was labeled as being a conservative state, yet there are lots of brick and mortar games. In the 1800s, it is legal to gamble in the state. After 150 years, the slot games became legal as well. We can even say that it is the only state that legalizes the gameplay on slot machines aside Nevada.
There are lots of options to be enjoyed by the players, but tribal casino is not included. The establishment of the casino venue has been expanding right from 2012 and it is going to keep increasing. The revenues generated in the brick and mortar games has improved.
Casinos in Maryland
| | | | |
| --- | --- | --- | --- |
| Casino | Location | Unique Features | Size |
| Rocky Gap Casino | Flinstone | Built on Rocky Gap State Park | 10 table games 600 Slots |
| Horseshoe Casino | Baltimore | WSOP Poker Room | 100 table games 25 poker 2500 slots |
| Hollywood Casino | Perryville | The first casino to open in Maryland and offers off-track betting | 8 poker tables 13 table games 800 slots |
| Maryland Live Casino & Hotel | Hanover | Hotel, Spa, Casino Restaurant | 50 Poker Tables, 200 table games 4000 slots |
| MGM National Harbor | Oxon Hill | Resort, Theatre and many other amenities | 46 poker tables 140 table games and 2800 slots |
Law that binds the online gambling in Maryland
It is clearly stated that players are not allowed to make use of any device for gambling. The act is illegal and it is a punishable offence that attracts 2 years imprisonment. The gambling device that we are particular about include tablets, phones, and desktop devices.
Future Development of Online Gambling in Maryland
Recently, there are a new development in the state and the land-based casino will be increased very soon. The anticipated expansion is an indication that the gambling laws in Maryland are highly tolerant. So many states already embraced online gambling, and the states include Pennsylvania, Delaware, and New Jersey.
The Law that governs the offshore site
It is clearly stated in the Maryland Gambling law that the players are not allowed to gamble making use of any device. The law made applies to all the residents of Maryland, and it will not be wise to gamble on the offshore casinos, online gambling can lead to a great consequence if you are caught by the state.
---
Across the Maryland decree, Section 12 of it depicts that undertaking gambling pursuits not backed by law are illegitimate across the confines of the region. Different from the rest of the state, Maryland localities never exhibit distinct penalties for gamesters, likewise casino platforms.
Nevertheless, the district laws never suggest particularly to online betting & the state is yet to attempt aiming for players that get involved in real money game adventure across faraway casino platforms.
Just as the majority of platforms that welcome players from Maryland, the majority of players have faith that gameplay across the web is enabled via the present laws.
However, perhaps, players have some suspicions regarding making registration to some particular platform, we at this moment suggest getting in touch with a nearby legal expert before anything else, since the punishments for violating the regulations are rather rigorous.
Casinos Platforms in Maryland
Casino platforms in Maryland run under the administration of the Maryland Lottos. The areas get situated across the below venues;
Flintstone (Rocky Gap Casino Resort), Baltimore (Horseshoe Casino Baltimore), Hanover (Maryland Live!), Berlin (Ocean Downs), Oxon Hill (MGM National Harbor) & Perryville (Hollywood Casino Perryville).
The entire casino platforms in Maryland get prohibited from providing slot & classic table games, like, blackjack & roulette. Besides, Non-profit oriented firms across the designated regions have enablement to offer casino & card game nights.
Betting engagements across the web are unlawful across Maryland. However, regional enterprises have permission to run interactive gambling platforms.
An instance is an in-play section, Social Casino, run via Maryland Live & permits nearby betting addicts to run their gaming adventures like table games, slot machines, & sports. More precisely, as MyVegas, Live, which incorporates an exclusive loyalty scheme for the majority of its committed gamesters.
Poker Games in Maryland
Several Four among six casino platforms in Maryland run their poker gaming platform. They include the following;
Hollywood Casino Perryville (8 tables), Maryland Live! (52 tables), Horseshoe Casino Baltimore (25 tables) & MGM National Harbor (39 tables).
The majority of the adventure dives through the Limitless Hold'em; however, there exist numerous assortments as regards sports gameplay. Furthermore, Maryland Live is yearly held back across the Universal Poker adventure.
The die-hard region never exhibits a standardized online poker sector. The pursuit of running games across faraway casinos is unlawful. Around 2016, online poker games turn out to be legitimate around the year 2016.
Sports Gambling in Maryland
Maryland is a top-quality horse racing adventure & encompasses famous racecourse across the region, the Pimlico Racetrack in Baltimore.
The Baltimore platform runs its private racebook, just as three alternative Maryland racecourse Timonium Race Track (Lutherville-Timonium), the Rosecroft Raceway (Fort Washington) & Laurel Park (Laurel). Pari-mutuel is on offer, especially across the web through XpressBet & TwinSpires. Across the region, it's legitimate to run Greyhound racetracks.
At present, legal experts in Maryland enacts on a sports gambling enactment, brought about by Del. Kevin Hornberger & Del. Jason Buckel.
The new regulation instead endorses Maryland Lotto's to run tournaments gambling through horse racing accreditations & VLT casinos. Nevertheless, lawyers already demonstrated that there's a tendency the challenges should surfaces across the referendum for a ballot nomination ahead of the implementation.
Daily Fantasy Tournaments in Maryland
Maryland is the first region to standardize money-making DFS games. Around the year 2012, The associated enactments came on board. However, the State Comptroller commit five years to apply unambiguous legislations.
Based on the present condition, DFS gaming platforms get endorsed to provide their engagements to players in Maryland, voiding any enrollment actions or separate authorizing charges. Nevertheless, they must enact the highest deposit range of $1,000 & thereby not permitted to provide whichever club sports games.
In February 2016, Sen. Thomas V. Mike Miller, Jr. brought about an enactment formulated to prohibit the whole of the money-making approach of DFS establishments across the region. However, his propositions get ignored.
Lotto's in Maryland
Lotto's deliveries in Maryland provides national draw games, like Pick 3/Pick 4, including multiple-regions games, like Powerball & Mega Millions. Besides, the Lotto's offers scratchers & keno, including Racetrax, perfectly illustrated as assumed horse racing alongside a winning's mechanism similar to the keno concept.
It's impossible to procure Lotto's tickets across the web, however, following 4,400 merchants situated all over the whole region, the entire players in Maryland have the privilege to take advantage of available permissions to Maryland Lotto's games & engagements.
STATE LOTTERY & GAMING CONTROL AGENCY
Operation of video lottery terminals (slot machines) in Maryland (Chapter 4, Acts of 2007 Special Session; Code State Government Article, sec. 9-1A-04).
Maryand Lottery Website:  http://www.mdlottery.com/
Bingo Games in Maryland
The biggest in-play bingo rooms situated across the below venues;
Solomons (Island Bingo), Mechanicsville (ADF Bingo), Owings (Optimists Club Bingo), Baltimore (Bingo World) & Boring (The Mason Dixon Bingo Hall).
Furthermore, players from Calvert & Anne Arundel have the enablement to run bingo utilizing online flash-play bingo games.
Players in Maryland cannot have access to Standardized internet bingo since it's not made available in the region. The pursuits of running gaming pursuits across faraway platforms are unlawful, more so, subjects to new legislations.
Frequently Asked Questions associated with Maryland Online Betting
Is it legal gamble online in Maryland?
It is prohibited for now, but things can probably change later as it is being embraced by the neighboring states.
What are the casino games available on online casinos in Maryland?
There are no available games until online gambling is legalized.
Can I use mobile or tablet devices?
Going by the fact that it is not authorized, it is still considered as an illegal act
Can I play with the United States Dollars?
The normal thing is that most online casino that accepts the US players recognizes USD as a currency, but since online gambling is prohibited in Maryland, there is no way to go about it.
Will I have to pay taxes?
The law states that a 10% tax rate will be removed on any of the gambling winnings that exceed $5,000.
How many casinos are available in Maryland?
Maryland has 6 casino resorts, and you can as well find some Bingos and racetracks.
Can I get the Bonuses offered?
Of course you will be able to access this once the legalization has been made.
The state has proven to be one of the exciting states that can give the players the best of experience when it comes to gambling, just that they have to allow online gambling. Although only the land-based casino is available for now, but then new laws are in the process of being proposed to make expansions and advancement.
Which Betting categories are on offer in Maryland?
Maryland encompasses a business-related casino platform, pari-mutuel gambling, non-profitable betting, likewise a region-standardized lotto's. At present, the regional betting sector goes through an accelerated advancement, whereby it commences around November 2012 alongside an election across less restrictive betting regulations, & led to the inauguration of Caesar's fun Horseshoe Casino Baltimore around 2014. At this period, online betting in Maryland is yet to gets standardized; however, the majority of professional hope that the region engages in arranging to release its private casino sector for the forthcoming years.
Which of the Regulations control online betting in Maryland?
Section 12 of the Maryland statues clearly express regulations guiding high-street betting to a broader scope. Contrarily, Online betting isn't standardized. Therefore, the majority of players have the mindset that there's exists no obstruction halting players in Maryland from taking advantage of their preferences across any of the premium foreign platforms. Nevertheless, we at this moment suggest exploring for expertise lawful counsel; perhaps you are double-minded as regards enrolling on such gaming platforms.
How legitimate is real money online betting in Maryland?
Regulations enacted in Maryland never refer to online betting being illegitimate. As a result, several professionals in the sector asserts that running games across the web are entirely lawful & secured. However, perhaps, you not so specific as to enrolling on such platforms, then never hesitate to get in touch with a legal expert before anything else for safety.
Which Faraway Casinos welcomes players from Maryland?
The majority of foreign gaming sites with enormous members gladly welcomes gamers from this region. Nevertheless, there still exist some exemptions to this regulation. Considerably, perhaps you reside in Maryland, then it's quite easy to gain permission to a number of the exceptional casino, sports gambling deliveries, poker on offer online, via registering to any of Bovegas gaming instruments.
Which are the most familiar transact systems promoted by Maryland-based platforms?
Foreign casinos never promote the whole of payment systems in existence. Therefore, the majority of players conclude to adhere to elementary credit card or debit card transactions in establishing deposits, likewise wire transfer for winnings.
Does Maryland provide whichever of intrastate online gambling?
The answer is absolute No. Peradventure, among the platforms, pretends of been accredited in Maryland, then it's likely you're in for a scam target, beware!
What're the chances of Maryland to standardize online betting?
The nearby legal experts partake in enabling gambling pursuits in Maryland bee legalized, allowing to run across the gaming sector; however, amending the present legalizations will certainly get time-consuming.
---
NATIONAL PROBLEM GAMBLING HELPLINE
Call: 1-800-522-4700
Text: 1-800-522-4700
Chat: ncpgambling.org/chat
MARYLAND COUNCIL ON PROBLEM GAMBLING
Address: 4400 Wentworth Rd Gwynn Oak, MD 21207
Tel: 443-691-2531
Email: [email protected]
Website: Marylandproblemgambling.org
Helpline: 1-800-522-4700
MARYLAND CENTER OF EXCELLENCE ON PROBLEM GAMBLING
at the University of Maryland School of Medicine
Website: mdproblemgambling.com
Helpline: 1-800-Gambler (1-800-426-2537)
Waterloo Crossing
5900 Waterloo Road, Suite 200
Columbia, MD 20145