Arizona Gambling Laws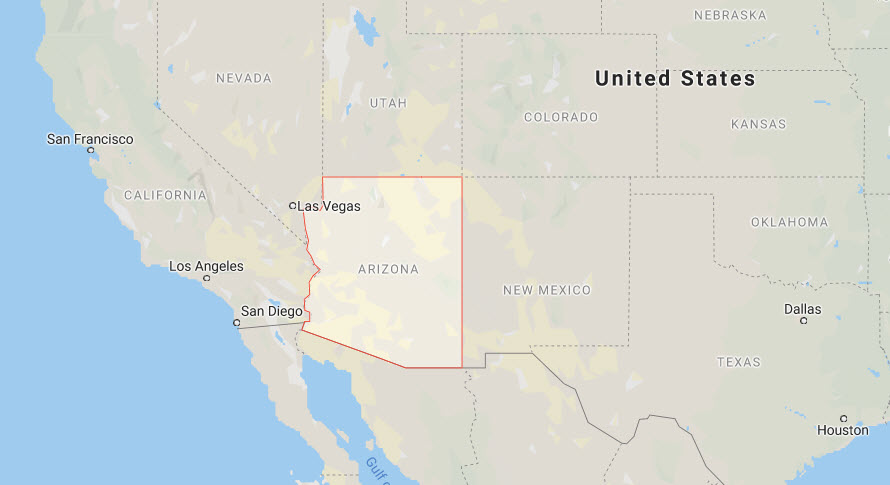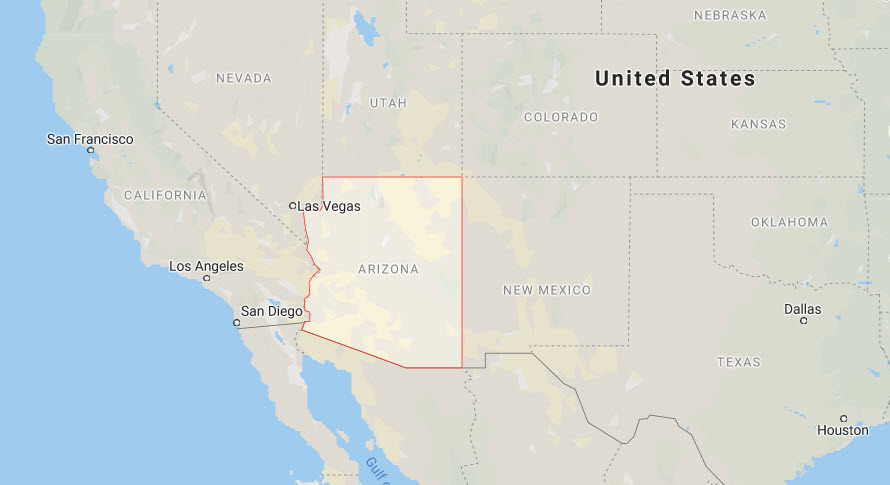 Like other states, Arizona laws do not typically state that gambling at offshore websites is a breach of law. Quite simply, what this implies is that: it is not regarded as a serious offense punishable under the law! Nevertheless, legislation in this state can be very harsh when it comes to illegal physical gambling. Subsequently, the legal position of online play in the state of Arizona gets a tad complex. A couple of lawyers have argued whether it is permissible or not to apply the general law to play on illegal gambling sites or not.
Luckily, the local authorities have never for once used this glaring loophole to harass internet gamblers. And for this reason, many experts in the gaming industry agrees that the state is an accurate place to go when talking about gambling online
Casinos in Arizona
In Arizona, there are about 23 different tribal casinos. The largest of all is the Casino del Sol located in Tucson. Others are Desert Diamond Casino in Chandler; Harrah's Ak-Chin in Maricopa; Fort McDowell in Fountain Hills; Gila River –Vee Quiva in Laveen and Casino Arizona located in Scottsdale.
However, even at the abundance of all these land-based gambling platforms, you don't have any readily available online casino licenses for the people living in Arizona. If you stay in the state and look forward to gambling online, you would have to make use of social casinos which are often operated by available tribal businesses in the state. These include Harrah's Online and Double Down Casino.
Also, you can attempt to join one of the offshore gambling websites like BetOnline or Bovada—since playing on offshore platforms is not unlawful as local authorities usually ignore this section of the online market. But you do not have 100% assurance that the situation will remain this way.
Poker in Arizona
You will find about 11 main poker rooms situated in Arizona. All of them are under the operation of tribal Casinos and the biggest—the Talking Stick Resort—has up to 47 tables. Lawful internet poker is unavailable in the state so if you are on the look for an online auction in Arizona, Zynga (a social site) and offshore institutions that offer poker are the only available platforms to choose from.
Like offshore casinos, always remember that the laws surrounding poker rooms are ambiguous. So, you can't just be sure that using them for real money won't put you in a tight legal situation.
Sports Betting in Arizona
Permissively, residents of Arizona can bet on the results of horses and dogs races. But that can only be done in local centers like Yavapai Downs Racecourse, Turf Paradise Race Course, and Rillito Downs Park Racetrack. Daytime dog racing and horse racing cannot be held on the same day in one geographic region.
Making bets on local sports is unlawful, and the necessary statutes are not likely to be renewed to match the rulings given by the Supreme Court who had lifted the ban on federal sports betting. Meanwhile, online sports bets are available through offshore sportsbooks. Although local authorities look uninterested in pursuing people using the platforms, you must, however, be aware that are some risks to using them.
Daily Fantasy Sports in Arizona
The Arizona law maintains that DFS contests are unlawful. Hence, many sites are not offering any of their services to people living in Arizona. The sites that have this state on their out of a bound list of territories include FanDuel, DraftKings, Yahoo DFS, and Fantasy Draft.
Arizona Lotteries
The lotteries organized by Arizona are done on their website. Nonetheless, it does not give you free reign to whatsoever online gambling opportunities. As an alternative measure, you could tour the site virtually, going through all the products it offers; the ones that you can find at licensed Arizona Lottery retailers.
Arizona Bingo
Arizona Bingo is an infamous charity game in the state. However, it is highly restricted and cannot be given to commercial exigencies—especially outside the Indian perimeters. Subsequently, people living in Arizona are unable to access state-sanctioned online bingo sites. The only avenue to play real money bingo is through offshore sites. But remember that offshore sites can potentially be seen as a violation of Arizona's gambling regulations.
Frequently Asked Questions About Online Gambling In Arizona
What kind of gambling can I indulge in Arizona?
Verily, Arizona is not a gamble-friendly zone. But enthusiasts who are in the state could go to the tribal casinos freely especially the one operated by Gila River Indian Community. They can also bet on the Greyhound and horse races that happen at different places on local racetracks. Kindly note that: the Indian casinos fought a legal battle in the later part of the 20th century before they could be in operation today. Afterward, Arizona casinos are not interested in taking their businesses into the online world because they're frightened that their business would lose relevance should the state decide to launch her gambling market.
Which laws talk about online gambling in Arizona?
Section 13 of the Arizona Code of Conduct protects gambling within the perimeter of Arizona. Since none of these laws is directly related to internet programming, then nothing would prevent the Arizona police from applying the local laws on internet games. Luckily, this postulation has not yet been implemented fully so no player has ever been prosecuted. Instead, the authorities prefer to track down unlawful gambling operators.
Is real money online gambling legal in Arizona?
As talked about above, online gambling is not unlawful in this state.
Which offshore gambling sites accept Arizona residents?
Many sites do not have issues accepting new players from Arizona. But we would highly advise and recommend that you stick with Bovegas given that it's the most reliable offshore site on the United States market.
Does AZ offer any intrastate online gambling?
Only Pennsylvania, Delaware, Nevada, and New Jersey have the local gaming industry, Arizona does not. companies based in the state are prevented from providing platforms for online gambling. Hence, residents in the state can only access online gaming via offshore gambling sites.