Delaware Gambling Laws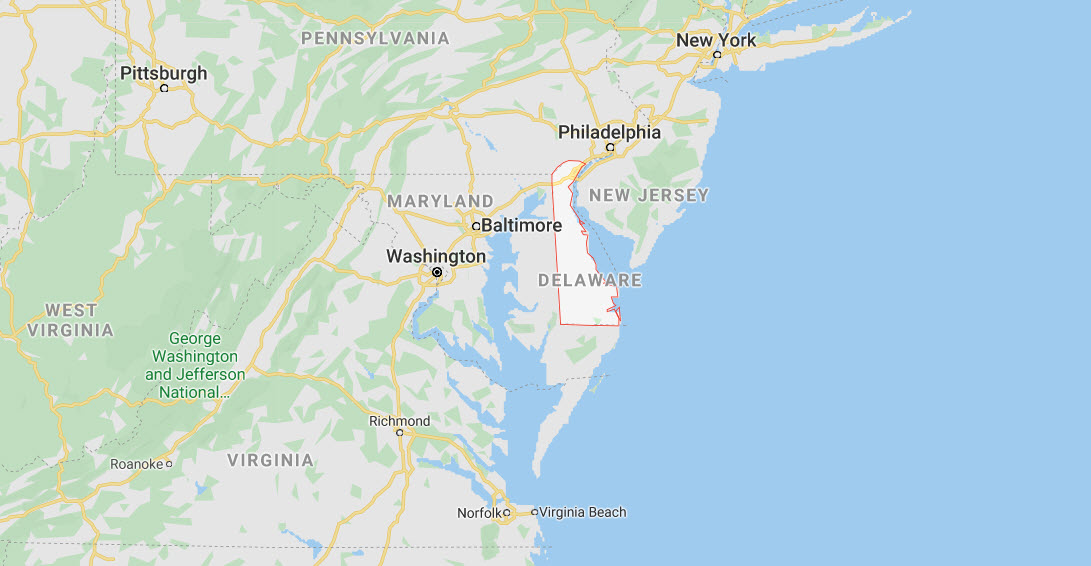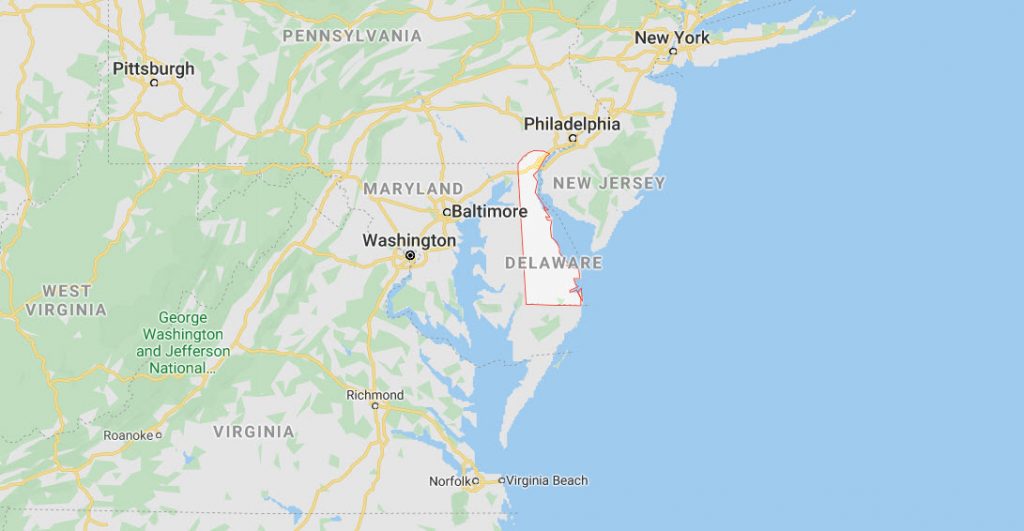 In Delaware, all sorts of gambling that are not under the control of the state are considered criminal. But there is no actual definition of gambling given by the state. Added to this, there is ambiguity when it comes to the regulations that act against people who gamble illegally. It is unsure whether the same rules apply to players who gamble at offshore websites. The bill that brought about the legalization of online lottery ticket sales did not expressly forbid the use of unlicensed online gambling platforms. So a lot of players think that playing at sites like Bovada is not illegal in Delaware. Tjis problem is one that the court has never resolved but there hasn't been any online gambler that has been fined for offshore gambling.
Casinos in Delaware
There are three state controlled casino sites in Delaware. Their operators are local physical gambling institutions. Theses ones are Harrington Online (Harrington Raceway), Delaware Park Online (Delaware Park) and Dover Downs Online Gaming (Dover Downs). But these ones are more like one site because they are all powered by one software package. This one is provided by 888 Holdings.
Games that you can play are traditional table games like roulette and blackjack, video poker, progressive jackpot slots and slot games. The three establishments are controlled by the state and it levies taxes on the operators and sends the money to the state through lottery contributions. Officials in Delaware can feel pleased about their decision that is making the legalization of online gambling in the United States easier. This is because revenue from online casinos went from $1.4 million in 2012 to $3 in 2016.
These three casinos get players to play slot games and table games. They are quite nig for a small state as each of them can host more than 1,500 terminals on their gambling floors. The Return to Player Percentage on physical slots is required legally to go from 87 to 95%.
Poker in Delaware
The three licensed Delaware casino sites have been offering 888's online poker since they launched. In the beginning, there was low traffic on this site and so the game experience wasn't the best. In 2015, more precisely in May, Delaware started pooling players with Nevada and this made the player count go way up, especially during traffic hours. May 2018 made this player pooling agreement to expand to New Jersey and so the poker network could now give players a 24/7 experience. Sometime in the near future, Pennsylvania could join this network as there was the recent legalization of online poker in this state. But there is no bill or press release that has confirmed this so at the moment, it is nothing but speculation.
There is a live poker room operated by each of the Delaware casinos
Sports Betting in Delaware
Before 2018, Delaware was one of the four states that could offer sports betting in a limited way. But the Supreme Court went against PASPA and so the federal ban was removed from this form of gambling. When this happen, there was a legislation passed in Delaware that allowed local casinos to create their own sportsbooks and they did do without waiting. John Carney, the Governor was the first person to place a bet and he did this on June 5, 2018. There has been no introduction of online sports betting but the way things are going in the innovative Delaware, we think that this will be passed sooner more than later.
It is legal to bet on horse races and you can do this on both on-site and off-track (licensed) facilities. Residents of Delaware can bet on out-of-state races.
Daily Fantasy Sports in Delaware
The date of the normalization of the legal state of DFS contests in Delaware is July 26, 2017. This happened when the Interactive Fantasy Contest Act was signed by Governor John Carney. According to this act, DFS operators who want Delaware residents to take advantage of their services have to go through registration with the Delaware Division of Gaming Enforcement. At present, three sites have the right to continue offering their services in this state. They are DRAFT, DraftKings and FanDuel.
Lottery in Delaware
In Delaware, you can take advantage of local and multi-state lotto games, instant win games, keno, video lottery and products of sports lottery. Even though when it comes to online gambling, Delaware has been a leading state, there is no authorization for operators to sell their tickets online. You can go on the state's lottery website. But you will not be able to purchase anything here. You will just see information concerning this. You could buy your tickets from licensed physical retailers. The only products of online gambling that are under the Delaware Lottery's jurisdiction are poker and casino games that have as operators local gambling institutions.
Bingo in Delaware
Bingo is a well-known charity game in Delaware, but there are no local casinos that operate this game online. Since there is no state controlled establishment that offers bingo online, residents of Delaware cannot play this game online, legally anyways. We believe that this might chance since 888 Holdings could offer this software to the its local partners. But we do not think it might happen because the local market is not a nig one.
Frequently Asked Questions About Online Gambling in Delaware
Which type of gambling could I play in Delaware?
Delaware is not a big state. But its land-based gambling industry is massive. You have a whole lot of real money options in this state. They also have a state operated lottery and leaves room for charitable gambling. This is one of the only states that has regulations that actually favor online gambling.
Which laws take online gambling into consideration in Delaware?
The Delaware Statutes and the Delaware Constitution take care of gambling in this state. This state doesn't have any laws that ban playing at offshore sites. Also, a lot of people feel that taking regulations for physical gambling and applying them to online gambling cannot be done.