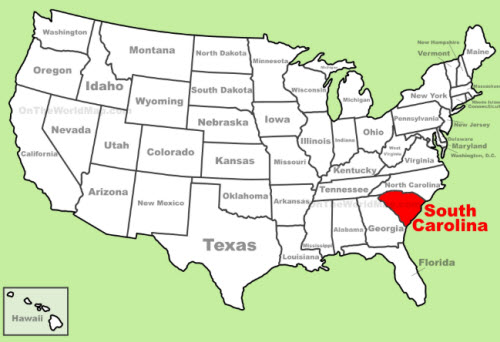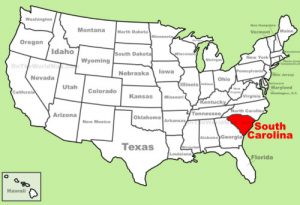 REVIEW OF SOUTH CAROLINA ONLINE GAMBLING
South Carolina is home to one of the most extensive casino offerings across the united states. This state offers different forms of Casinos that are located up & down the country.
South Carolina Gambling
The regulations of gambling in South Carolina are excessively harsh & inappropriate. For instance, the state does not give a clear definition of gambling but makes nit unlawful to involve in the playing of games on Sundays.
The only fortunate thing is that the present laws do not make mention of online gambling as illegal & since the regulations have an enumerative nature, it is very convenient to agree that those laws don't apply to gamble on the internet.
South Carolina Casinos
Ever since the South Carolina video poker industry got liquidated, the only legal outlet for live gambling within the borders of the state has been Big M Casino. Big M Casino runs two ships that give customers access to dozens of slots & different games which includes, roulette, craps, blackjack & 3-card poker.
The lawmakers of South Carolina are yet to legalize online casinos & there is no likelihood of them doing so in the nearest future. According to a 2014 poll, 68% of South Carolina voters opposed internet gambling, so all attempts of passing such a bill proved abortive.
According to the Unlawful Internet Gambling Enforcement Act, local companies do not have the permissions to run casino sites with no regulatory framework sanctioned by the state. The legal status of playing on offshore sites is debatable & we recommend consulting a lawyer before involving in activities of such.
South Carolina Poker
Card games general prohibition includes competitive poker & Big M Casino ships do not run any other poker games that are beyond the standard 3-card variation of casino-styled games. Therefore, residents of South Carolina who are willing to take part in live games will need to travel to North Carolina to play at Mardi Gras Casino or Harrah's Cherokee.
The lawmakers of South Carolina have not stated precisely about the legality of online poker, so local businesses do not have permission to run poker sites according to the federal Unlawful Internet Gambling Enforcement Act.
There are different meanings to the legal status of playing on offshore networks as the legality of making offshore casino sites, so we recommend that you consult a lawyer before you join such platforms.
South Carolina Betting
The constitution of South Carolina has a provision that prohibits betting on sports & races. As per the South Carolina Code of Laws, Section 16-19-130, anyone who "involve in betting at any pool selling, racetrack, or bookmarking" might face a fine of about $1000- & 6-months imprisonment.
House Bill No. 3102 that was in effect in 2017 meant to change the status quo in anticipation of the federal Professional & Amateur Sports Protection Act, which got removed from the books. Despite the limitation to "betting on professional Sports in certain areas," this bill has never been to the state senate.
South Carolina Daily Fantasy Sports
The Daily Fantasy Sports bill designated SB 1093 got introduced in the South Carolina Senate in 2016. Immediately, it got referred to the Committee on Banking & Insurance, but there was no vote on it. The legislative session ended; still, the bill is yet to get introduced once again.
However, the operations of DFS do not because of that stop providing their services to residents of South Carolina.
Enthusiasts of local Daily Fantasy Sports enjoy access to every major platform like DraftKings, FanDuel & Yahoo DFS. This admiration does not have any bearing on the legality of Daily Fantasy Sports contests, especially as the Office of the Attorney General weighed in on this issue so far.
South Carolina Lotteries
The South Carolina Education Lottery, founded in 2000, is the official lottery of Palmetto state. It provides both local & national draw games, which include Powerball, Mega Million, Scratchers, and instant win games. Still, all the tickets need to get purchased from land-based retailers as the SCEL does not have permission to sell its products via the internet.
South Carolina Bingo
In South Carolina, Bingo gains approval as a kind of charitable gambling & its overseen by the Department of Revenue Bingo Licensing & Enforcement Unit.
Enthusiasts of local bingo have no access to any commercial bingo halls, or bingo sites that are sanctioned by the state & the legality of playing on offshore sites is as questionable as the case of poker & Casino platforms.
Frequently Asked Questions on South Carolina Online Gambling
What types of gambling are available in South Carolina?
Among the least gambling-friendly states throughout the Country is South Carolina. There is a limitation to gambling regulations of local lottery within the state borders.
Charitable bingo is the only exemption, but the fact that South Carolina disallows poker, pari-mutuel betting, or casino-styled games is undeniable. There are no regulations for online gaming.
What Laws cover online gambling in South Carolina?
The South Carolina code regulates real money gambling & at no point in the regulations was online gambling mentioned. The local law enforcement has never tried to apply general laws to online play meaning that residents of South Carolina are mostly free to play on any offshore sites of their choice.
Is real money online gambling legal in South Carolina?
The consensus reached was that there is no prohibition of online gambling by South Carolina regulations, so real money online gambling is somewhat legal in South Carolina.
Which offshore gambling sites accept South Carolina residents?
Residents of South Carolina can play on most offshore sites but recommend adhering to highly reputable & trustworthy platforms like Brovada.
What are the most popular banking options supported by South Carolina-facing sites?
The frequently used option for depositing on offshore sites is MasterCard & Visa debit or credit cards. It's required of you by most operators to opt for cheque or wire transfer when making a withdrawal.
Does South Carolina offer any intrastate online gambling?
All friendly gambling sites of South Carolina situates outside the United States, which makes it unfortunate for residents of South Carolina not to be able to access any local websites.
Is it likely for South Carolina to regulate online gambling?
There is no likelihood of South Carolina regulating online gambling.