Playtech Online Casinos – Best Playtech Casinos
The world's most Progressive Casino Gaming Network

Playtech is one of the world's largest online casino software providers offering value-added solutions to leading online casino operators. Launched 20 years ago, the publicly traded company brags several titles among them "the world's most innovative software provider" and "the most publicly traded casino software supplier".
Playtech's gambling software releases include video poker, classics, keno, fixed-odds games, table and card games, live casino games, and slots. The latter features hefty progressive jackpots and is also where the company's main focus lies.
There are so many online casinos that list software from this top-notch software provider. As usual, our experts have evaluated virtually all the Playtech online casinos to come up with a list of the best casino destinations to try out Playtech's revered casino games.
However, before you try out any of the casinos, we recommend you read the rest of the article to learn more about Playtech, its games, its partner casinos, and its market-leading software. Do you also want to know which Playtech's games are available on the mobile platform? This is just the read for you!

What's sets Playtech apart?
What do punters look for in a good software provider? Quality games, blockbuster game titles, sequel game releases, high-quality graphics in 3D, full licensure, quality workmanship, a wide variety of games and the list continues. Well, Playtech exceeds our expectations when it comes to meeting all these parameters. In fact, the brand brags over 50 top-quality game releases by the end of each year.
Playtech is also renowned for its multiple licenses from some of the most reputable organizations in the world. It has acquired affiliations & full licensures with remarkable brands such as DC Comics, 20th Century Fox, Universal Pictures, Paramount Pictures, Endemol Gaming, Rocky, and Gladiator.
Playtech Slots- the most popular of all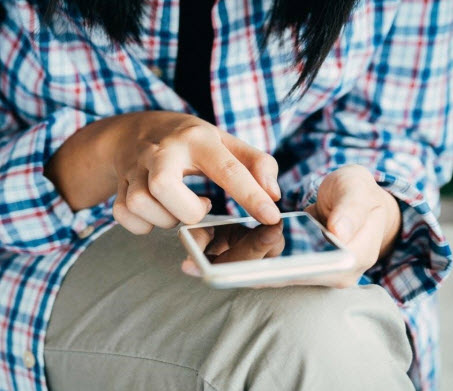 Playtech's slot collection is one of the largest and most diverse you will come across. Whether you prefer treasure-hunting games, mission-games, mystic game titles, blockbuster-inspired games, or slots that bring comic characters into the action, Playtech got you covered with slot games like Pink Panther, Rocky, Gladiator, Iron Man, Dare Devil, Captain America, Fantastic 4, Batman Begins, Spiderman, Ace Ventura, Robocop, John Wayne, The Discovery, The Sopranos, The Incredible Hulk, Thor, King Kong, The Punisher, White King, Vaino, Justice League, Green Lantern, Aquaman, Wolverine, The Dark Knight, and X-men.
Playtech also gives the sports fans a reason to stick around out with game titles such as Football Stars, Football Carnival, Football Rules, Frankie Dettoris Magic Seven, Tennis Stars, and Top Trumps World Football Stars. You will also get to see a good number of sequel game releases such as X-Men 50 line, Iron Man 2 and 3, Fantastic 4 50 Lines, Top Trumps Football Legends, The Dark Knight Rises, Batman v Superman: Dawn of Justice, White King II, and many more.
Card Games
The variety of card games is also as expansive as that of the slot games. You will especially like the twist in card games like Blackjack Surrender, an odd blackjack game that lets you surrender your hand at the cost of half your original wager- this can be extremely helpful when you want to avoid a big loss.
Playtech's Live Casino
If you haven't had the chance to immerse yourself into Playtech's live casino experience, trust us when we tell you that it is an unforgettable experience. A blissful live-dealer is always eager to dish out deals in different game categories such as roulette, blackjack, baccarat, as well as ultramodern game releases such as Double Screen Roulette where you can spin multiple wheels at a time.
Another newfangled Blackjack game featured in the live casino worth mentioning is the unlimited Blackjack. With this game, players can place wagers on the hands held by players around the table. A casino game that allows you to make money by just watching others play? This is simply live casino innovation done right!
Playtech Poker Games
There is really not much to say here. But avid online poker players will affirm that Playtech's Hold'em series is the best the online poker world has to offer.
Video Poker and Roulette
Playtech brings a unique concept into their video poker and roulette game releases. Jacks or Better, for example, allows the player to take guesses on the color of the card that is to be shuffled next.
There are more than 12 roulette games, which is much more than what other game providers have to offer.
The Usability of Playtech's Software
Playtech software is generally flashy as a result of the high-quality graphics.
Virtually all games come with the auto-spin feature that allows you to just sit back and watch as the game progresses. You will also be wowed by other impressive features such as the gaming history tracker, transactions history tracker, and multi-window feature which allows you to play different games at the same time.
Playtech Mobile Casino
Playtech launched an iOS and Android hub back in 2005. This hub was later revamped in 2012 to facilitate the release of high-quality online casino games that are faster on mobile. These efforts have totally paid off because Playtech brags a wide collection of games fully-optimized for mobile play.
How Secure is the Playtech Gaming Network?
Security wise, the company has passed all security parameters overlooked by the best casino watchdogs such as the UKGC, GLI, and AGCC. In addition, Playtech's highly-qualified management has managed to come up with strict security standards to guide all of its operations.
Playtech's Estimated Value
The company was valued at £550 million back in 2006 when it officially earned a slot on the London Stock Exchange. Employing nearly 10000 people, the company could easily be worth 10 billion by now.
Pros
Progressive jackpot games with huge cash pots as a result of Playtech's huge fanbase
Seamless play in-browser across all devices. All you need to launch the games is a good internet connection.
A huge collection of games reaching nearly 500 titles.
Blockbuster-inspired games titles with a brilliant storyline.
Cons
Most of the games are so "bulky" in terms of graphics. This means that the games cannot be played on mobile & any other device with low processor speeds.
Users must have high-speed internet connections for seamless gameplay.
Limited banking options when compared to other top software providers such as NetEnt & Microgaming.
The auto-play feature comes to a halt in case you come across other in-game events such as triggering a bonus or a win.
Quality Casino Play with Playtech
Playtech is a champion in the casino industry. Its reputation simply precedes it with its excellent financial performance in the stock exchange and the hundreds of online casinos that lists its games. Since incorporation in 1999, the company's dedication to punter casino gaming needs is simply unmatched. It is for this reason that we recommend you try out their games in the casinos we have selected for you.