Best Online Casinos in Austria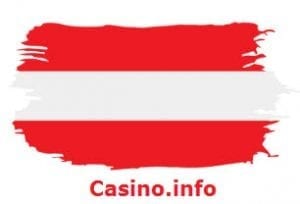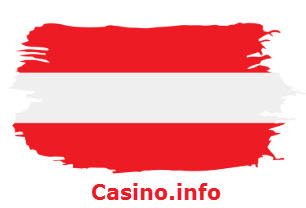 Perhaps the most popular thing about the European gambling market is the craftiness of the residents who always manage to work their way around alleged online casino bans. The result: untaxed foreign casino operators who cost the states millions of dollars in revenue. Things are, however, much different in Austria. The state exercises a much more liberal approach to the online gambling market, reaping huge chunks of revenue from it as a result.
This article elaborates everything you need to know about the Austrian online gambling market- the current state of things, a brief history, as well as a selection of the best online casinos accepting players from Austria checked and approved by our experts using certain guidelines. If you want to take a punt in only safe, regulated, and trusted online casinos in Austria or get to learn about the best online casinos for wagering real money, this is just the read for you!

When looking for the best online casinos in Austria, so many things must be taken into consideration. And trust us when we tell you that it is not always that easy.
Because we want you to skip the searching part and head on straight to playing in the best Austrian online casinos, we have included a list of Austrian friendly online casinos right here. In case you are wondering about our selection criteria, here is a little behind the scenes of the factors we consider when we select the online casinos for you:
A legal operating license is the most important thing that an online punter should watch out for. When an online casino has obtained licenses with reputable overseers of the online casino industry, the player can rest assured that the information they share on the website remains safe. Obtained licenses and the corresponding license numbers are usually listed at the bottom of the online casino homepage.
We carefully check and verify the license numbers that every online casino claims to have obtained. For this reason, you can rest assured that every AT-rated online casino you select here is safe.
The popularity of the online casino market has, in turn, prompted a sprung of so many online casino software providers. Unfortunately, not all of them have the necessary resources to offer premium casino entertainment reminiscent of brick and mortar casinos. Our selection includes casinos that list casino games from industry leaders such as NetEnt, Playtech, Microgaming, Betsoft, IGT and many others.
When accessing all manner of online services, nothing beats the satisfaction of knowing that you can access support instantly just in case you need any help. All the top online casinos listed on our website offer 24/7 customer support. Some of them such as LeoVegas, Betway, and Jack Pot City can even respond in just a few seconds.
Collection of bonuses and promotions
Bonuses and promotions are among the biggest perks that come with online casinos. They extend your play time in the casino and some of them like no deposit bonuses literally offer you a chance to walk away with free money. Brace yourself for the string of bonuses and promotions coming your way if you register with any of the casinos on our list. Some of the types of bonuses you will come across include free spins, free spins no deposit no wager, free cash/no deposit bonus, and deposit match ups.
Some online casinos go the extra mile to ensure that they make the gameplay available in the Player's language. This is always an added advantage to the player. We have tried to select casinos customized to allow casino play in different languages suiting Austria residents.
The best casinos offer versatility when it comes to the banking options allowed by the site. We only list those casinos offering Austrian players with multiple ways to make withdrawals and deposits in the shortest time possible. Some of the payment methods you will come across when exploring our list of the best Austria online casinos include major debit and credit cards, Ecopayz, Paypal, and direct bank transfer.
If the above factors do not convince you to go straight to wagering real money on any of our casinos, you can also play free casino games. These free games will sharpen your skills and also enable you to try out certain aspects of the casino such as the quality of the software first-hand. When you feel that you are finally ready to wager real money, you are spoilt for choice because any online casino on our list is waiting to give you a dose of premium online casino entertainment.
Online Casino Gambling Regulations in Austria
Austria is among the few countries enjoying a legalized online gambling space. The state has legalized all forms of chance & skill games hosted on the online space including poker, video slots, card games, lotteries, and scratch cards. As usual, there's always a "but" when it comes to online gambling activity.
The law dictates that every casino operating in the region should obtain a license from the government and also establish a local operations office within the territory. The government, however, refuses to offer the necessary avenues for the implementation of this law. On top of this, it is illegal for any EUR online casino to advertise its services in the region. According to a recent statement by the Austria Online Gambling Authority, foreign casino operators are only allowed to offer gambling services to Austrian punters.
When Austria first legalized online gambling, it only allowed online poker products from one fully-licensed local operator, Win2Day, a subsidiary of Österreichische Lotterien. Because this did little to persuade Austrian punters to stay away from EUR online casinos, the government imposed a 40% tax on all online gambling revenue generated from Austrian residents.
The foreign casinos fully-licensed in Malta came forth to protest against these taxes. This appeal was, however, abandoned and the foreign casinos are still paying taxes to date. Because of the tax benefits, the state seems uninterested in altering the current taxation stance.
The Austrian gambling laws classify online gambling into two major categories, low-stake betting and high-stake betting. That said, we can proudly say that Austria residents are not limited in any way when it comes to online gambling.
Also important to mention, Austrian laws might not extend protection to Austrian players in case they are treated unfairly by foreign online casinos. It is upon you as a player to make sure that you only wager money in safe casinos.
Austrian Online Gambling Market FAQs
The following are answers to the most frequently asked questions about the Austrian market:
What is the legal gambling age in Austria?
While the EU law prohibits minors from even entering gambling destinations, the protection of minors is protected by local Austrian Gambling Acts. It should be noted that the local laws may not restrict minors from participation in lotteries offered by monopoly lottery associations.
The legal gambling age in Austria is 18 years, except for lotteries offered by a local monopoly which is 16 years. If you have already hit 18 years old, feel free to pick any casino on our list for the best online casino entertainment.
How much does the Austrian government make from taxing foreign casino operators?
According to a report published by an Austrian media outlet, the government has collected more than €200m in duties and taxes since 2011 from just 17 online casino operators, most of which are licensed by the UK Gambling Commission and Malta Gambling Authority.
What are the most popular gambling activities in Austria?
As with most EU territories, football betting is extremely popular in Austria. The climate also favors sports such as snowboarding, ice hockey, and skiing which are also similarly popular. Aside from that, there's a big appetite for poker wagers, despite the limited number of land casinos that host the sport with over 14 billion being wagered every year. Other popular betting activities include slot machines, card games, bingo, horse racing, and scratch cards.
What Acts regulate gambling in Austria?
The most important code in place to regulate gambling in Austria is the Austrian Civil Code. Other Acts relevant in the provision of gambling and betting include the E-commerce Act, the Unfair Competition Act, and The Federal Gambling Act.
What is the maximum you can win in an Austrian casino?
According to the law, maximum stakes should not exceed EUR 10. Winnings per game are, in turn, capped at 10000 EUR.
In line with this, players are not allowed to play casino games simultaneously to gain an advantage over the imposed capped wins per round. In addition, all machines have to be shut down after every two hours of continuous play. These restrictions are, however, overlooked by most casinos.
Gambling History of Austria
Even with probably the friendliest gambling market in the world, the Austrian Gambling industry had remained unregulated for a very long time. It was not until 2010 when the government issued clear-cut legislation concerning the industry. The Austrian Gambling Act put in effect as of from that date regulates both the online and brick & mortar gambling spaces. Although the government claimed to implement the laws to prevent the further rise of problem gambling issues among the residents, the Act was a mere effort to start taxing the huge amount of revenue generated by the online gambling industry year after year.
Since the early 80s, betting shops located in bars, often associated with gambling addiction, were widespread in Austria. These are still available today but almost 1/3 of them are illegal. There are also 29 bigger casino establishments spread across 24 cities. The most popular of them all is in Bregenz occupying more than 21000 square feet. Other major land casinos can also be found in Baden, Linz, and Vienna.
As already mentioned, Austria approves all forms of online casino gambling as long as the providers remain compliant of the existing taxation and safety laws. Although there are not so many, local online casino operators have already established offices in the region. International casino operators are also hopeful that the authorities will start granting them operating licenses in the near future.
The future of online gambling in Austria
As you can see, the Austrian online gambling laws are quite unique and complicated, yet not as stringent as in most European Union territories. Austrian residents are spoilt for choice when it comes to online and land-based gambling options. Even though the government is still reluctant to fully license foreign online casino operators, large gambling operators are free to explore the territory as long as they keep on paying the required taxes.
The Austrian gambling industry is, without a doubt, among the fastest growing worldwide. Austria has even become a top destination for gambling events and a collaborations avenue for top players in the gambling industry. Recently, the top Austrian poker operators, Win2Day, announced their collaboration with Playtech and other Finnish companies for the first Austrian-based online poker platform.
International online gambling operators will continue to dominate the Austrian online gambling space. This will put further pressure on the government to try and control their activity in the region. A bill to start blocking the servers of unauthorized online casino operators is already in motion.
To ensure that Austrian residents continue to enjoy the current streamlined gambling environment to the fullest, we will continue to update our list of the best Austrian online casino sites. For now, just pick one of the online casinos to see the collection of casino games available to Austrian punters.