Mermaid Queen slot Review (RTG Realtime Gaming)
Mermaid slot is an online video slot that operates with the software of Real Time Gaming. This is a water-themed slot that features wilds, scatters, free spins and many more.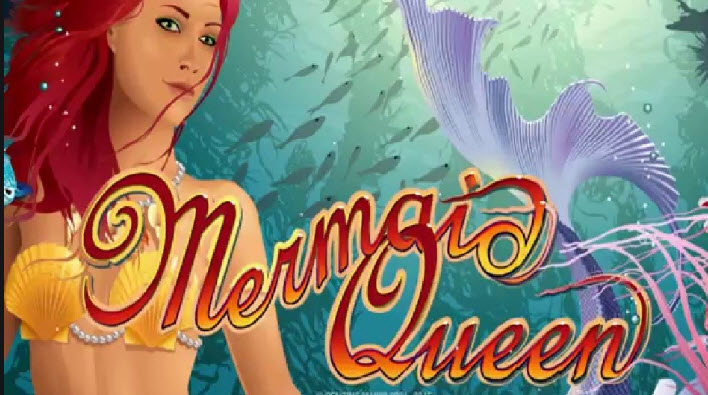 About the Game
Players who love to play games built around myths will understand that locating most of the treasures in the game is not an easy task irrespective of the game title. Same thing is seen in this Real Time Gaming powered game titled Mermaid Queen slot, this slot game is a mythology game that brings players to the aquatic world through Mermen and Mermaid, who answer to different water gods. These two beings are the main character of the game, not only will they ensure you nice gaming adventure but they will also ensure your pocket is full of money by giving you several bonuses in the game such as multipliers and free spins.
Legendary Developer
RTG is known globally for its good reputation of developing legendary slot titles when it comes to gambling and this Mermaid Queen Slot is not an exception as it offers an unforgettable gaming experience. Gamblers who love to play mythical games will find this RTG slot interesting as it takes gamblers to the aquatic world with its special features. RTG is known for developing games that are reliable and full of rewards, playing this their Mermaid Queen Slot can earn you massive cash. All you need to do is to walk up to a reputable gambling site and start spinning the reels of this RTG game.
Beneath the Sea
RTG really tried in the graphics design of this slot game as it offers a calm and relaxed environment, which makes it a suitable game to play when one need to feel relaxed. The game was designed in such a way that it gives several colors to the sea, the colors include blue, green, pink and yellow, all this makes you feel as if you are in a beach. At the center screen of the game is a man Mermaid, who holds a torch that illuminate the fortunes present in the game.
The game menu is also beautiful as it is made of waves that rolls beneath the screen and bright stars that shines at the top. The entire design of the game is dark except for the reels and the soundtrack is also interesting as it offers a sleepy feeling. The icons and the reels were designed in such a way that they go in line with the game background, they have simple and clear design that will make you feel relaxed.
The Poseidon Wealth
This game offers many opportunities for players to amass wealth. The number way of accumulating wealth in this game is the through the random progressive jackpot, this option can be randomly triggered in the game in the free spin feature and it increases in size as you move forward with a starting price of 8000 credits.
This jackpot can only be obtained by luck as it doesn't involve any strategy to win it, just pray to be among the lucky ones. This game is a high variance game but only players who are willing to stake high can enjoy high payouts that this game has to offer. Not only does the game provide jackpots, it also offers several rewards such as bonus option, free sins and many more. All these prizes can be claimed by spinning the reels of this amazing slot from RTG.
Verdict
Irrespective of your gambling character, you will be thrilled when you play this RTG Mermaid Queen slot because it offers a mythical feeling that will make you feel as if you are dwelling in an ocean. The game has an appealing look that is meant to catch the attention of gamblers and it has lot of features that offers high payouts. Start spinning the reels of this RTG game for real money and enjoy lots of offers.
BEST RTG CASINOS