Cubee Slot Review – Play (RTG) Slot Online for Real Money
A innovative slot game with high payouts. In a world of déjà vu slot games, Cubee stands out as it offers something never seen before.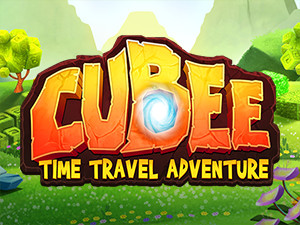 Properties
Release date: January 2019
Bet range: 1 to 20
No progressive jackpot
Maximum jackpot: 1,000,000
Mobile Compatibility: Yes
When we talk about slots and the slot machine industry, you should know that you are definitely going to see a lot of things that look just like each other; the only thing that might change are the math models ams the graphics. Cubee is a slot game from RealTime Gaming and believe us when we say that you have never seen anything like Cubee. The reels on this slot game are orbital and you have a big pay potential. This is probably one of those titles that you have to check out for yourself and get obsessed, in good measure.
There are no regular lines or reels at Cubee slot game. You make your combos that could go from three to eight symbls of a kind. This is done on a system that has orbital reels. Basically, you are counting on the Scatters for your wins. The developer tells us that you will be able to win 50,000x per bet line in this game. You have different levels for the main character. And this one would have to beat enemies so as get prizes. Also, you will notice the presence of free games alongside multipliers just waiting to be triggered.
Bets and Rewards
When you talk about the bet, it concerns the whole game area. This is a smart choice because you don't have any lines to deposit your coins. The bet you choose would have to go between the range that has been given to you. This range goes from $1 to $20.
If the right symbols make up a combination of eight symbols added to multipliers you can use for your wins, then you can definitely get the maximum payout of 50,000x line bet. This game has a volatility that is medium to high so it is better not to think that you will receive wins everyday. It might take some time.
Features
As soon as you click on spin, you are going to enter the Time Travel Portal. Once you get here, your character would have to fight against eight floating enemies. The name of your character is Cubee and he can defeat enemies, but only those with whom he shares the same strength level or those who are weaker. Your strength level is 1 when you start and with this, you can only defeat the weakest of your enemies. The energy balls in the game area will help boost Cubee's power and once it is boosted, he can defeat even the strongest of his enemies, that is if he levels up enough. If there are weapons, then you will see Cubee's health going down. After a while, he will get defeated and you will go to a new era.
When you are in the Piracy Era, you have the chance to collect free spins. And when you're in the Viking Age, you can collect Multipliers. Once Cubee reaches Cubeland, you can play the free spins using the Multipliers you had gathered. The odds of you forming winning combos are even better as the weapon icons are slowly leaving the reels.
Design and Theme
The overall look of this slot game is quite childish but we feel it fits the general mood of the game. The main character is called Cubee and he has to fight four kinds of monsters. The level one monster is a green monster, the level two monster is a yellow monster, the level three monster is a blue monster and the level four monster is a red monster. You might see energy balls and weapons flitting among the eight symbols that will be visible.
Verdict
Cubee is not the usual game that RealTime Gaming produces not really. We love how original and unique it is. And the fact that the Payouts are good doesn't hurt. We love this game and we will definitely keep playing it. We advice you to as well!
Best RTG Casinos USA