The Skinny on Wagering Requirements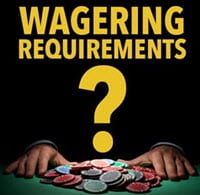 Perhaps the most detrimental aspect of a casino bonus, the wagering requirement is often so restrictive that only serious players receive any of their winnings. A multiplier is used to set up the wagering or playthrough requirement, and this number varies from one bonus to the next. If a wagering multiplier of 20x is in place, the player must wager 20 times the total of his deposit plus the bonus amount before earned winnings can be withdrawn. For example, if the total of the deposit and match bonus is $400, then the player must wager a total of 20 times $400 or $8,000. Players typically need to continue wagering until they have won more than the bonus amount.
This situation cannot be blamed entirely on the casinos either. Anti-laundering laws are in place that restrict a player's actions regarding making a deposit and withdrawing funds without ever placing a bet. Once you understand the nature of wagering requirements, you are in a better position to pick your match bonus selectively in a way that promotes your opportunity to claim any winnings you achieve.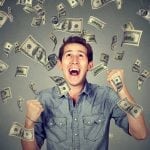 No Deposit Bonus USA Online Casinos – (2020) This is a review on the casino sites that offer no deposit bonus for the players in the United States. Even with … Read more