Alien Spinvasion Slots – Rival
Explore the feel of going on a save the earth adventure with the Alien Spinvasion Slots game created by Rival Gaming. Slot games have always been known to come with a lot of exciting adventures that leaves players lost in the thrill but the Alien Spinvasion Slots game does more than that. Certainly, there are a lot of adventures to enjoy while playing the outer space game but the sense of accomplishment it provides to players has made a lot of players return for more of the same.
Alien Spinvasion Slots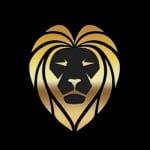 Alien Spinvasion Slots Features
Style: Space
Bonus Symbol: Alien and the Mother Nature
Reels: 5
Rows: 3 rows
Alien Spinvasion Slots Basics
Game Type :

3D Slots, 5 Reels, Non-Progressive

Software :

Rival

Paylines :

50

Min Bet :

$0.01

Max Bet :

$150

RTP :

95.98%

Free Spins :

Yes

Autoplay :

Yes

US Players Accepted :

Yes
---
Game Play
Enjoy the 5 reels with 3 rows slot machine that takes you on a mission to defend planet earth. The symbols in the slot machine are represented by 3D cartoony characters. You would be taken with the General to outer space to wage a war against the one-eyed alien creatures with weapons that are deemed compatible with the mission.
Your first mission on the game would be to fly a spaceship which would determine the number of payline that the slot machine would offer you. So the on-screen 50 payline mark on the screen is not certain. After that, you can start hunting down aliens. The aliens have a funny looking shape that might leave you laughing but be sure not to miss out on opportunities to hunt them down because they are the most valuable symbol on the reel. You won't want to get too lost in the thrill and lose all your cash.
>>Play on Alien Spinvasion Slot
Special Features and Symbols
The Alien Spinvasion Slots game offers players numerous options to keep your pocket filled with cash and at the same time offer you the entertainment you deserve. Some of the intriguing features and symbols that you might want to keep track of includes:
The two symbols with the most payout opportunities are the alien symbol and the Mother Nature symbol.
The General's symbol activates the drop symbol feature which offers numerous spins and free play
Winning symbols can become drop symbol if the alien's symbol appears in quick succession triggering lots of free spins and multipliers.
Conclusion
Playing the Alien Spinvasion Slots game with the 3D cartoony characters it offers will certainly brighten up your mood even if the reels are not going your way. Players can stake a minimum of $0.01 and a maximum of $150. Join the Rival Gaming Company on the save the earth adventure that the Alien Spinvasion slot game offers.