Casino Buck Review – Get 200 Free Spins!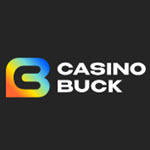 200 Free Spins
Casino Buck
License: Curacao
Banking: Trustly, Visa, Mastercard, Bitcoin, Neteller, Skrill, iDEAL, Paysafecard, iDebit, EcoPayz, Neosurf, Klarna
Restricted Countries: Anguilla, Australia, Belgium, Czech Republic, Lithuania, Estonia, France and its overseas territories (Guadeloupe, Martinique, French Guiana, Réunion, Mayotte, St. Martin, French Polynesia, Wallis and Futuna, New Caledonia), Israel, Italy, Slovakia, Slovenia, Spain, Turkey, Ukraine, the United Kingdom, the United States of America, the Russian Federation, Gibraltar, Jerse
---
The digital casino landscape is a realm where excitement and opportunity collide, offering a playground for those with a penchant for thrills and potentially lucrative outcomes. At the heart of this vibrant world lies Casino Buck, a platform that has garnered attention for its expansive offerings and user-centric approach. Operated by N1 Interactive Ltd. and regulated under the Malta Gaming Authority, this online casino presents a blend of reliability and entertainment.
Casino Buck's allure is not just in its legal credentials but also in its impressive gaming portfolio. With over 5,000 titles, including a vast array of slots, table games, and live casino options, it caters to a diverse range of preferences. The casino partners with renowned software developers like Evolution Gaming, BetSoft, and Microgaming, ensuring a quality gaming experience. For jackpot hunters, this is particularly enticing, as the casino boasts a dedicated section for jackpot games, promising thrilling gameplay and the chance for significant wins.
The casino's commitment to player satisfaction extends beyond its game selection. Newcomers are greeted with attractive incentives, including a multi-part welcome package complemented by casino spins. Regular players are not left out, with weekly and daily promotions and opportunities to participate in tournaments. A unique VIP program rewards loyalty, allowing players to accumulate points and unlock various benefits.
First Impressions and User Experience
Upon first glance, Casino Buck greets visitors with a sleek, modern design that effortlessly marries functionality with aesthetic appeal. The website's layout, adorned with an Asian-themed banner featuring an ancient palace and golden statues, sets a tone of elegance and adventure. This visual treat is complemented by a user-friendly interface, ensuring that both new and seasoned players can navigate the site with ease.
The color scheme, dominated by a sophisticated black backdrop, enhances the overall user experience by making game titles and information pop without straining the eyes. This thoughtful design choice speaks volumes about Casino Buck's commitment to providing a comfortable gaming environment.
Language accessibility is another commendable aspect. Catering to a diverse audience, the site supports multiple languages, including German, Finnish, Polish, Hungarian, and French, alongside English. This inclusivity ensures a welcoming experience for players from various regions, breaking down language barriers and fostering a global gaming community.
Moreover, the strategic placement of important tabs at the header of the page simplifies the search for desired games or information. Whether it's the latest slots, table games, or the live casino experience, everything is just a click away. This ease of access not only saves time but also enhances overall enjoyment, allowing players to immerse themselves in gaming without unnecessary distractions.
Game Selection and Variety
Casino Buck's gaming portfolio is a treasure trove for enthusiasts, boasting over 5,000 titles that promise an exhilarating experience. This vast array includes a stellar collection of slots, with captivating titles like 'Book of the Divine' and 'Avalon: The Lost Kingdom,' ensuring that slot fans are spoilt for choice. The thrill doesn't stop there; table game enthusiasts have a rich selection too, including classics like 'Premium Baccarat' and 'VIP European Roulette', alongside innovative variations such as '21Burn Blackjack' and 'Oasis Poker'.
The live casino section is equally impressive, offering an immersive experience with games like 'Adventures Beyond Wonderland' and 'Crazy Time.' These games, streamed in high-definition, bring the excitement of a real casino right to the screen. For those with a penchant for big wins, the dedicated Jackpot section beckons, offering a chance to hit life-changing sums.
Casino Buck collaborates with renowned software developers like Evolution Gaming, BetSoft, and Microgaming, ensuring a blend of quality and variety. This partnership not only guarantees a high-quality gaming experience but also ensures a constant influx of new and exciting games. The casino's commitment to variety and quality makes it a vibrant playground for both casual players and seasoned gamblers, promising endless entertainment and potential wins.
Bonuses and Promotions
Casino Buck rolls out the red carpet for both newcomers and regulars with a tempting array of bonuses and promotions. The excitement kicks off with a welcoming package that's more than just a handshake; it's a hearty embrace for first-time visitors. Upon signing up and entering the magic code, players' first deposit is met with a bonus, sweetened further with complimentary casino spins. But the generosity doesn't stop there. This welcome offer is a trilogy, extending to the second and third deposits, ensuring the thrill is not just a one-time affair.
Regular patrons aren't left in the shadows either. The casino keeps the momentum high with a plethora of weekly and daily incentives. These are not just mere tokens; they are substantial offers that keep the excitement perennial. For those with a competitive streak, the chance to participate in tournaments adds an extra layer of exhilaration.
However, it's important to note a key detail: players using Skrill and Neteller are excluded from claiming the welcome package or any subsequent bonuses. This caveat is crucial for players who prefer these payment methods.
Casino Buck's approach to bonuses and promotions is a well-crafted blend of welcome gestures and ongoing rewards, ensuring that every visit brings a new opportunity to enhance the gaming experience. This strategy not only attracts new players but also fosters a sense of loyalty among regular visitors, making it a win-win for all.
Banking and Financial Policies
Navigating the financial waters of Casino Buck reveals a streamlined and efficient system designed with the user's convenience in mind. When it comes to deposits and withdrawals, this casino stands out for its swift processing times, ensuring players can access their winnings without unnecessary delays. This efficiency is a significant plus, particularly for jackpot hunters eager to see their fortunes materialize swiftly.
A noteworthy aspect of Casino Buck's financial policy is the verification process. Once cumulative withdrawals hit the EUR 2000 mark, a further verification step kicks in. This procedure underscores the casino's commitment to security and responsible gaming, although it might add a slight delay to the withdrawal process.
Players should be aware of the wagering requirement on straight deposits, set at a reasonable 3x. This policy is fairly standard in the online casino world, balancing the need for financial security with player convenience. For those fortunate enough to hit it big, larger winnings are paid out in monthly increments, a common practice in the industry to manage substantial payouts.
An interesting twist in the casino's policy is the handling of withdrawals exceeding the deposited amount. In such cases, the excess amount is paid through alternative methods, offering flexibility and accommodating different player preferences.
Customer Support and Assistance
When it comes to customer support, Casino Buck stands out with its commitment to providing a seamless and responsive experience. Players have two primary channels to reach out for assistance: an e-mail form and a live chat feature. The live chat, notably, is the star of the show. It's not just a mere communication tool; it's a gateway to real-time, personalized support. Picture this: a player encounters a query or an issue. Instead of navigating through a maze of automated responses, they find a handy yellow chat box conveniently located at the lower left corner of the page. A simple click connects them to a friendly operator, ready to assist 24/7.
This approach to customer service is not just about solving problems; it's about creating a connection and a sense of being heard and valued. Casino Buck understands this and has tailored its support system to be as accessible and efficient as possible. Moreover, for those who prefer self-service, the casino's FAQ page is a treasure trove of information. It's well organized, covering a wide array of topics, enabling players to find answers quickly and efficiently.
The beauty of Casino Buck's customer support lies in its simplicity and effectiveness. Whether it's a complex issue or a simple query, the support team is equipped to handle it with promptness and professionalism. This level of dedication to customer satisfaction is a testament to Casino Buck's commitment to creating an enjoyable and hassle-free gaming experience for all its players.
Mobile Compatibility and Accessibility
Casino Buck strides confidently into the mobile gaming arena, offering a seamless experience for those who prefer gaming on the go. With the rise of mobile gaming, online casinos must adapt, and Casino Buck doesn't just adapt; it excels. The platform is meticulously optimized for both iOS and Android users, ensuring that the transition from desktop to mobile is as smooth as silk.
What stands out is the lack of accessibility. Players can dive into their favorite games directly through their native browser, eliminating the need for cumbersome app downloads. This approach not only saves space on your device but also simplifies the entire gaming process. The mobile version mirrors the desktop experience, maintaining the sleek design and intuitive navigation, making it a breeze to switch between devices without missing a beat.
The cherry on top? The demo versions of popular titles are available on mobile, too. This feature is a game-changer, allowing players to test the waters of new games without any financial commitment. It's a thoughtful touch that enhances the overall user experience, demonstrating Casino Buck's commitment to catering to all types of players. Whether you're a seasoned gamer or just dipping your toes in the world of online casinos, the mobile platform at Casino Buck ensures your gaming journey is top-notch anytime, anywhere.
Conclusion and Final Thoughts
Casino Buck emerges as a thrilling hub for jackpot seekers, dazzling with its vast array of over 5000 games. Its user-friendly, visually appealing interface, coupled with multilingual support, makes it a global favorite. While the welcome bonuses are attractive, players using e-wallets should note some limitations.
The loyalty program rewards consistent play, adding to the allure. Fast, efficient banking options and a seamless mobile experience ensure convenience and continuous excitement. Licensed by the Malta Gaming Authority, Casino Buck stands as a secure, enticing playground for those chasing the thrill of the next big win.