BGaming Casinos – Best BGaming Online Casinos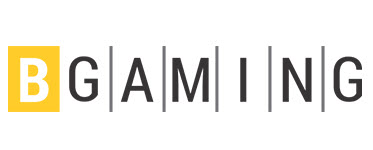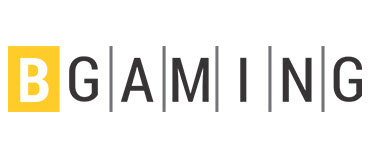 BGaming is one of the newest online casino software developers on the scene. They were established only about a year ago, in 2018. Don't let their young age fool you, though. BGaming is, in fact, a rebranding of the online casino game aggregator SoftSwiss.
SoftSwiss is one of the most well-known names in the online casino industry. They have been around since 2008 and are highly regarded for their bitcoin-based software. Since bitcoin is a crypto-currency, it cannot be traced by any means. Making payments and withdrawing money with bitcoin is totally anonymous. Therefore, a lot of the players of online casinos prefer to use bitcoin to ensure their privacy. SoftSwiss built a great reputation by targeting those players.
Over the years, they started developing their own online casino games. Using their experience, they've made a lot of games, ensuring a high level of quality at all times. Eventually, their library of games became large enough that they decided to separate their online casino gaming software development to a new brand: BGaming.
Ensuring Fairness in Online Casino Games
In many online casinos, it's hard to tell if a game is fair or not. The 'randomness' of the game is controlled by a special random number generator program. In some unscrupulous casinos, they will change this random number generator program to give results that are biased against the player.
At BGaming, a system called 'Provably Fair' is used. Essentially, you're given info about how the random number generator works. Using this info, you can see what the expected results might and compare them to the actual results you got, thus figuring out if the game is fair or not.
This feature can be found on all of BGaming's games, ranging from slots to table games like poker, blackjack or roulette. Players should have no worries about unfair practices and scam here.
In addition to this feature, BGaming is licensed by the government of Curacao, allowing players from all over the world to enjoy their games. The games are also regularly checked for fairness by third-party testers like BMM Testlabs and iTechlabs.
Games at BGaming
As a game aggregator, SoftSwiss had a huge library of more than 2000 games. Out of this huge number, about 50 different games were made by SoftSwiss themselves. These proprietary games can now be found at BGaming. They have all types of games, starting from video slots to table games like poker, roulette, baccarat, blackjack, et cetera. All of their games display a very high standard for graphics and gameplay.
BGaming strives to innovate wherever possible, so many of their games are fun and inventive. Every single game has great graphics and well-designed sound effects, making the gameplay experience very immersive.
Some of their most recent and popular slot games include games like Fantasy Park, Cherry Fiesta, Mechanical Orange, Johnny the Octopus, Hello Easter, Bob's Coffee Shop, and so on. These slot games have different themes that are sure to attract a lot of players.
For instance, Bob's Coffee Shop is a relatively simple video slot game featuring 5 reels and three rows. There are only 10 paylines, so it's a simple and fun game that can be played casually in your spare time. If you only have a few minutes to spare, such as while waiting for an appointment or for the bus, be sure to try it out.
Another game is Johnny the Octopus. It has a fun aquatic theme with 25 paylines and features such as wilds and scatters. Getting specific bonus symbols will give you a hefty number of free spins. You can rack up a slot of spins on this game easily. It also distinguishes itself from most other online slot games. Instead of having 2D reels on a 3D background, this game is entirely 3D with the reels and rows arranged in a three-dimensional pattern. The different symbols are also 3D objects.
Table and Arcade Games
In addition to slots, BGaming has a good variety of table games. They include several variants of poker, blackjack, baccarat, etc. Some of the table games BGaming offers are Jacks or Better, Wild Texas, European Roulette, Hi-Lo, Oasis Poker, Casino Hold'Em, Texas Hold'Em, French Roulette, Pontoon, and so on.
With such a wide variety of table games, you're sure to stay entertained for a long time. These games pay a lot of attention to detail. Thanks to detailed graphics and sounds, they feel quite realistic to play. You'll be immersed in a casino experience from the comfort of your own home.
Whether you play slot games or table games at BGaming, don't forget to take advantage of the bonuses! The various casinos that use BGaming's games also offer numerous bonuses. Taking advantages of bonus lets you play for longer and possibly win even more.
Promotional offers and bonuses can range from simple free spins to deposit bonuses up to 200% or 300%. These offers vary from casino to casino, so you should check each online casino's websites to figure out the best way to make use of these bonuses.
Financial Matters with BGaming
SoftSwiss was among the first online casino game providers and aggregators to offer payment through cryptocurrencies. Since they're a pioneer in the field, it makes sense their offshoot, BGaming, would also provide cryptocurrency options.
BGaming gives online casinos the opportunity to stay up to date with the latest trends. With cryptocurrency booming, many players prefer to make payments with them. Using credit cards can be risky since you're putting your personal and financial information out on the internet. With crypto, there's no such risk.
In addition to the popular Bitcoin, several different other cryptocurrencies are accepted. Ethereum, Dogecoin and Litecoin are some popular alternatives. Both deposits and withdrawals can be made with these currencies.
Closing
As an offshoot of one of the most well-known operators in the online casino industry, there are a lot of experienced developers behind BGaming. They stay up to date, making use of the latest developments in cryptocurrencies and using the latest graphics technologies for the games. BGaming is definitely one to keep an eye out for.