For beginners, casino offers are very tempting as online casinos offer tons of free money for registering / depositing with an online casino. These offers are called sign-up bonuses, welcome bonuses or deposit bonuses. Basically, when depositing, the online casino will add free casino money to your account balance depending of what you have deposited. There are even online casinos offering you real money to play without even depositing! That's the no deposit bonuses. All of that is great and fun, but there are strict rules and conditions for using a casino bonus that you must know before playing. These rules have been implemented to protect the online casinos of all forms of abuse from "bonus hunters". But the problem, is that these rules are getting complex, and in the middle of this, legitimate players are caught and are experimenting a very bad first experience with online casinos, and never return to play online. This article is here to avoid this and to educate our audience.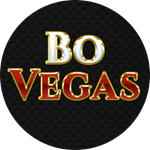 Review
Bovegas Online Casino
Bovegas Casino puts up an excellent welcome bonus that provides a profitable reason to sign up. This bonus is actually given out over two different deposits, but it also offers match bonus options – $25 Free No Deposit – Welcome Bonus 250% Slots match – 300% Slots match up to $5500
The "You will read terms and conditions every time you choose to receive a casino bonus" rule
Player "John", for example, deposit $100 at "GoldenLionCasino". He receives a 100% match bonus, so his account balance is now $200. John is happy because he gets the double of money he has deposited, so basically he has more chances to win with the same money! He all play on Roulette, then he gets very lucky and ends his session with $400. Wow! That's great… He then requests a cash out because he wants to get this money in his pocket… BUT! What's the deal? The cash out he has requested has just been returned in his casino account! He then contact casino support, and gets this as an answer:
"Roulette does not count towards wagering requirements – you will need to wager $1,500 on the games you want excepted Roulette, Craps and Baccarat before requesting a cash out."
"But what's that", think John. In the mess, John comes back to his account and lost all back on Roulette, then is not very happy and don't think that he will play again at online casinos before the next century.
These kind of situations are happening for real with a lot of variations, but it ends always in the same way: the player is not happy at all. To avoid that, when selecting an online casino, and before registering to play for real, you must read the terms & conditions attached to a casino promotion. They are always displayed clearly on online casino websites. If an online casino don't provide the conditions of a promotion on its website, then it's a first clue of a rogue casino. You can ask directly to the casino support: if it remains silent, then you should avoid this online casino. An example of terms and conditions of a welcome bonus are:
Read terms & conditions before accepting a casino bonus!
It is recommended to always read the terms & conditions attached to a casino bonus
"In the interest of fair gaming, in order to cash out any amount of money you must wager at least eight (8) times your play bonus plus deposit. If you withdraw before having reached the minimum wagering requirements, your bonus and winnings will be void.
All PLAY BONUS credits are for wagering purposes only (No withdrawal will be honored for an amount less than the PLAY BONUS). Upon your FIRST withdrawal (regardless of the number of deposits), any amount up to the equivalent value of the PLAY BONUS will be deducted from your play balance or winnings prior to settlement. The first credits wagered will be deducted from your deposit(s) rather than from the PLAY BONUS).
888Casino reserves the right to withhold any amount in excess of the players original deposit from a player's withdrawal if the play bonus is wagered in Baccarat, Roulette, Craps, Sic Bo or all 4-line Video Poker Games. Casino888 reserves the right to refuse or rescind the play bonus for any reason including, but not restricted to, player abuse. In case of abuse, Casino888 reserves the right to discontinue player's membership and to prevent the player from accessing 888Casino in the future."
(888Casino terms & conditions)
What that means? That's what we will explain in the next sections.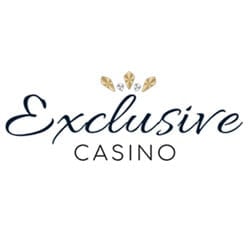 Review
Exclusive Casino
Exclusive Casino is home to a wide array of virtual games, offering members hours of entertaining fun and excitement along with the promise of big wins. Numerous bonuses and large, progressive jackpots are available, creating a royal experience that features state-of-the-art game play with superior speed and sleek graphics for all players