How to win big Online Casino

Eating the Casino for 2 Weeks – How One Player Did It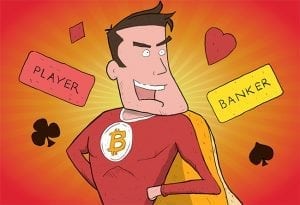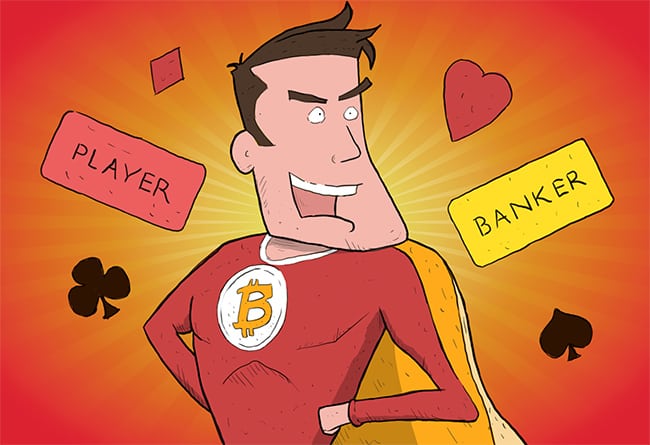 Once a player joins an online casino, it's time to figure out all the important stuff such as claiming bonuses, making deposits, and withdrawing winnings. Even before this occurs, most players start thinking about whether or not luck is on their side, how they can beat the casino, and how long they can keep their winning streak going. When you do hear about a player maintaining a good run at an online casino, you probably wish it was you. Next, there's little doubt that you'll want to learn more about this amazing winning streak, so you can achieve one of your own.
Recently, a player maintained his winning streak at BitStarz Casino for two weeks, consistently beating the casino while holding a 100% payout percentage. It's amazing that he was able to do so, but even more amazing is that none of his wins were small. At one point, his withdrawal amount totaled more than $300,000. That's a lot of bitcoin!
---
How Did He Do It?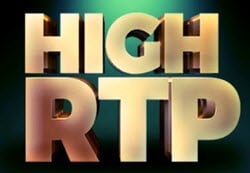 Professional players know which Las Vegas games to invest their money in, and they do it consistently, creating a pattern of play that they rarely change. When they gamble, these players know which category of games to pick in order to enhance their odds of winning. Finding a game you can win big on consistently involves knowing which games offer a high return to player (RTP) as well as a strong ability to influence your winning ratio by maintaining control in the game.
Slots, whether you are playing online or in person, are strictly games of chance. Players cannot increase their odds of winning no matter which slot game they pick. On top of that the RTP ends up somewhere between 94% and 97%.
When a serious gambler chooses his game, more often than not, it is going to be a table game offering an element of player control, the only way to truly increase your odds of winning. Table games provide high RTPs along with the ability to control the outcome of your game. In fact, table game RTPs can easily reach 99%, giving players a good financial return for their time and money. Serious gamblers looking to maintain a long winning streak know they need to invest time, money, and skill into the effort in order to beat the casino and come out ahead of the game.
Professional gamblers have already invested the effort needed to learn gaming tactics for one or more of the more popular table games. They move forward with their gambling adventure with the confidence and skill it takes to beat the casino's array of Roulette, Blackjack, or Baccarat titles. Since the payout percentages often begin at 99% on table games, this style of player knows his investment in time is well worth the effort it took to learn the ins and outs of his preferred table game. Obviously, this guy played the odds.
---

How One Player Kept a Winning Streak Going for 2 Weeks
While you may wonder which casino game he chose, you probably guessed that it was a table variety. BitStarz features table games from four well-known providers – NetEnt Live Casino, Ezugi, AsiaGaming, and Evolution. The particular player in questions spent most of his time on Baccarat. The RTP is high at 99%, giving the player much better odds thatn the casino, which only has a slim margin of 1%. Apparently, he hused the right strategy because he kept winning big for two "long" weeks.
Winning big is never guaranteed, no matter how well you prepare in advance of actually playing an online casino game. Some luck does come into it, and winning often becomes more about picking the right game at the right time while also making the right bet. Some players try to count cards to increase their odds of winning, and there are certainly plenty of guides designed to tell you exactly how to do it. Even so, skill, timing, and luck all come together to determine who is going to beat the casino and maintain a long winning streak. This particular player has already accomplished this feat at BitStarz Casino, so, perhaps, it is your turn.
---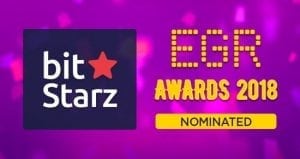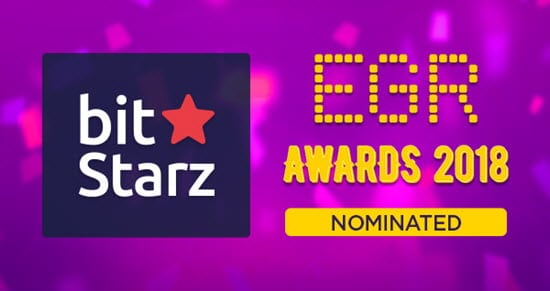 2018 EGR Awards and BitStarz Casino
The ERG awards are big news in the world of iGaming. Nominations are coveted along with the titles simply because they provide a sense of accomplishment along with the recognition that an online casino deserves to win a specific title. BitStarz received two nominations during the popular EGR Awards. These award ceremonies garner a lot of attention, particularly because they highlight the cream of the crop in online casinos. BitStarz Casino managed to capture dnominations for two of the categories – "Innovation in Casino" and "CRM Campaign of the Year." This scenario is not too shabby, considering BitStarz already won the "Best Online Casino of 2017" in the previous year.